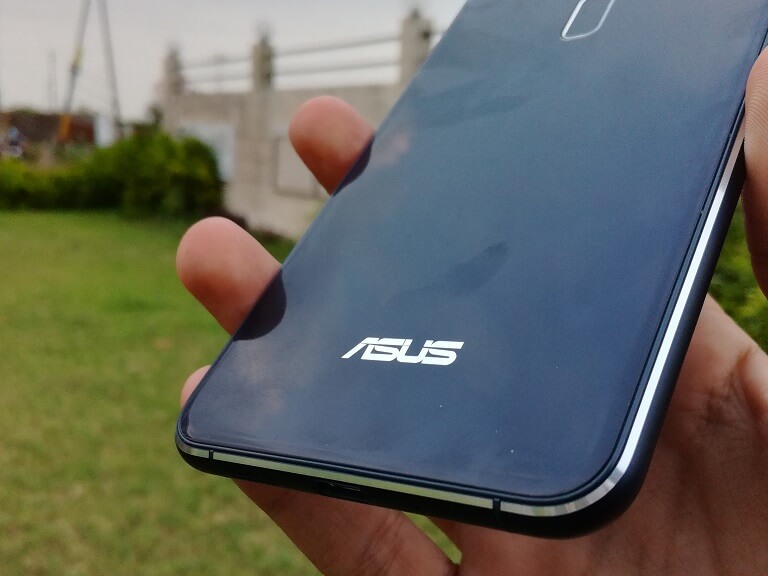 Once upon a time, Smartphones and compromises went hand in hand, parallel to each other. So just if you want something of your desire, you got to compromise with something else. Luckily, with time passing by, we had smartphones which were a complete package (and I won't name any of them, as I don't take up sponsored posts!)
Asus, once again, launched a series of Zenfones this year, all in one go. (Phew, these guys are great at confusing us.) Anyways, we had a couple of them, but not as many as last year, atleast as of now. So the Zenfone 3, 3 Deluxe, 3 Ultra, which is true utter crap, *NO OFFENCE*, and the budget-friendly 3 Laser (just..why?!)
So we have the basic, the root Zenfone 3 with us today, and I kinda liked it a lot, from one phase, and totally hated it, from the other! Liked it, from the point that it is one of best built-phones we've seen this year, that unique design, the great, attractive fingerprint sensor, and the *PUFF* glass back! But also, that it sports SNAPDRAGON 625 for freaking Rs. 27,999, the price for which you can get the best phone in the market at the moment, the OnePlus 3. (Probably Asus would never again contact me after publishing this piece)
Anyways, let's start.
Design and Built
The Asus Zenfone 3 has been built completely of glass on the back and front, with plastic on the top and bottom. 5/5 for the crisp and clean feel that it gives in hand. Asus hit the bull's eye with this thing, probably they'll take me back in after saying this. We had the 5.5-inch variant with us, and it was just perfect. Now you get a few color option in this phone, like a sapphire black, the one we have, the white, which DOESN'T LOOK NICE AT ALL, and a golden one, bad..again! With that glassy-classy finish on the back, you've got a plain design with 2.5D curved glass, NICE! And on the front, it looks like an iPhone…YEAH!
You have the metal rails all across the phone and the standard Asus bar, which is present right below the screen in a majority of Zenfones as seen in the past, is absent this time! Now, on one hand when it feels very good, you've got some disadvantages. This glass unibody structure is a scratch and fingerprint magnet, and also, with it being constructed of glass, it'll..BANG, it'll break easily! So get yourself a cover first!
Software and performance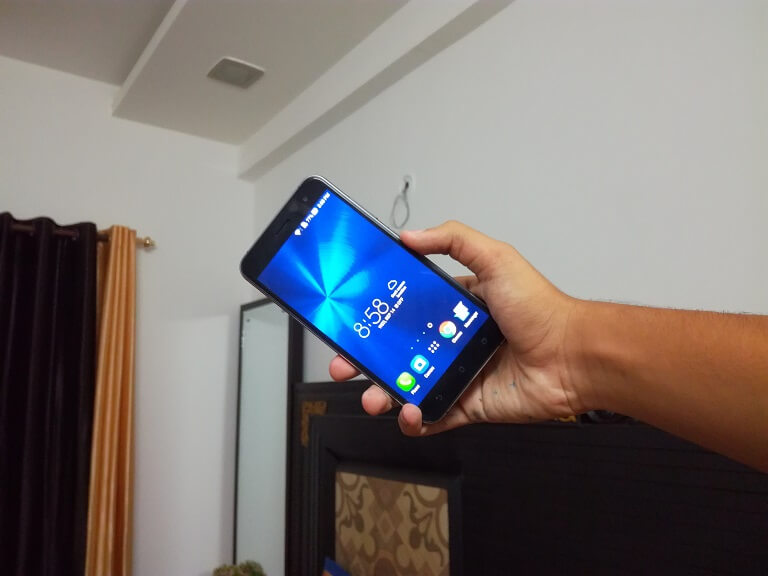 Why..why?! Just why?? Snappy 625 for Rs. 27,999. This is not a fair deal Asus. You guys made up a great phone, BUT! Keeping it all aside, Snapdragon 625 performed much than I expected it to. Like, it heated up, but cooled down really quickly, thanks to it's glass unibody structure. Playing heavy games on it was a bliss (I dunno how?!)
Fifa 16, Mortal Combat 5, Need for Speed, Asphalt 8, SMOOTH! But yeah, it heats up! The ZenUI has improved, but yeah, some more improvements on it are needed, hopefully, the next flagship?! Come on Asus.
Camera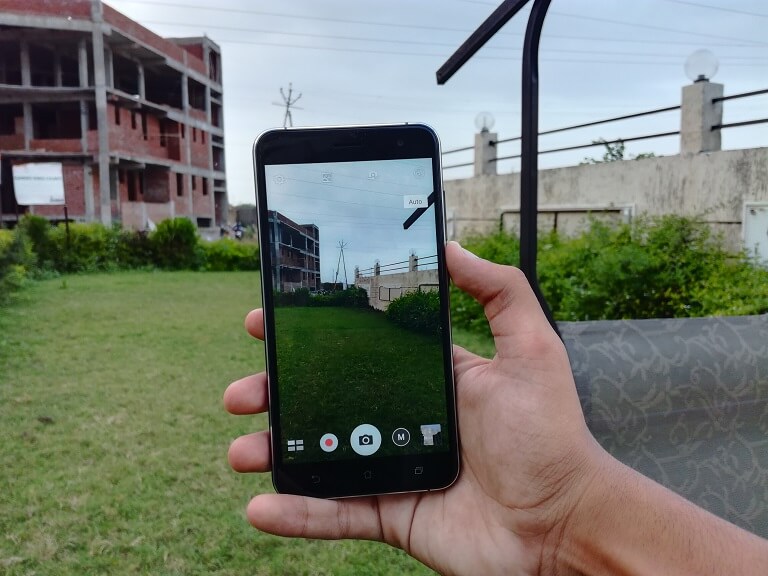 So it's kinda going on little balanced. Like first a pro, then a con, now again a pro. It's camera is just like it's design. That 16MP camera on the back is a beauty, though I expected it to come along with certain more filters and options, that thing disappointed me a bit, but apart from that, Raw images on it are crisp AF.
Ever since I got this phone I've been throwing it's images on Facebook and Instagram, and it has really geared up the photographer in me. *PEOPLE LAUGHING OUT LOUD OVER MY SILLY PRAISES FOR MYSELF* The images are detailed, it zooms in and the focus remains intact, a bit, so yeah, thumbs up! The front 8MP camera ain't any special, GETS THE JOB DONE! (Now I'm definitely stable in Asus' media list!)
And yeah, there's a BIIIG camera bump on it (I think…I exaggerated it a bit, but it's pretty siginificant and bleh..get yourself a case first!
Battery and fingerprint sensor
Both of them, are really very good. Inside the Zenfone 3 you get a 2650mAh battery. Now that may sound a little bit low, but it's not. It's ideal, it's what a man would need for the next 12 hours on the go, like a heavy user like me, it gives me 10 smooth hours from 100%, and just keep it to charge, about 30-45 minutes, it provides you enough for a 3-hour ride.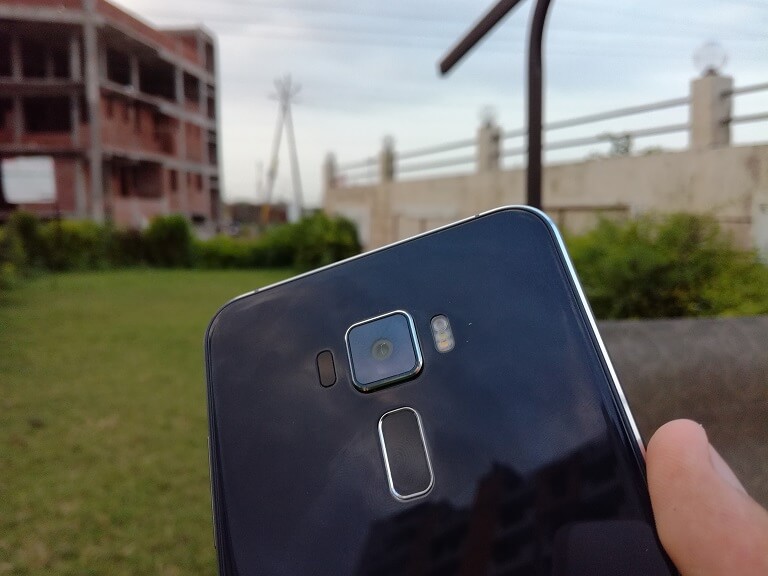 Now that fingerprint sensor is just, JUST, JUST..JUST awesome! Not that it's super fast but that Asus broke the stereotype of having squared or rounded fingerprint sensor to bring an..I dunno what exactly to call it, but it's really unique from what we get to see generally. So +1 to Asus for stepping up in doing something no other company has done till date.
Verdict
Phew, that's it! Probably most of you have closed the window by now. For those of you who haven't yet, it's the end. So you get a 5.2-inch 3GB RAM variant for Rs. 21,999, which, I don't know how it performs, you can keep in mind, and then this 4GB 5.5-inch variant for Rs. 27,999, which is good for you, only if you want a great design and camera, but OnePlus 3 is!
So you can drop your questions about the Zenfone 3 below, I'd love to answer them!