Yeah..No! You probably thinking what I'm writing, but this pretty much was what I felt about it, after all, the Huawei Honor 5C IS a good smartphone, but pretty much now makes one even more confused as to which one to go with.
So alike most of the smartphones we've seen in this segment, this is too a metal unibody design, a fingerprint sensor just as we get to see in many of them, and, amm it pretty much is a toned down version of the Honor 5X, a smaller display, a smaller battery, but you just can't question about the rest of the internals.
So let's get into it.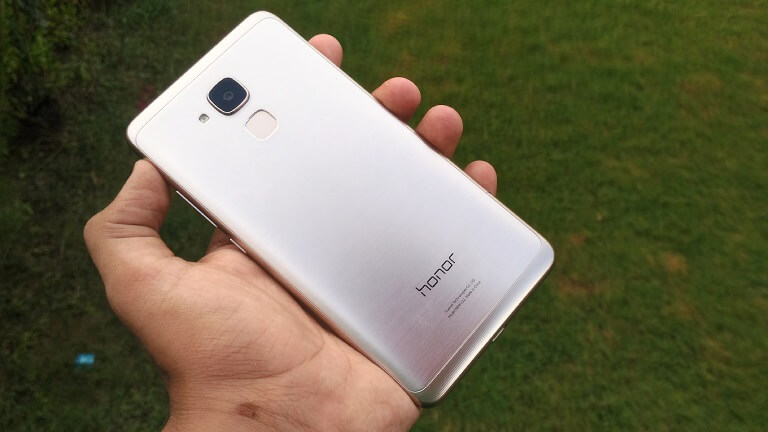 Design and Display
So you get a 5.2-inch, comparatively smaller display in the Honor 5C, that pretty much, fits in properly here. A 5.5-inch screen would have been much better, but anyways, this isn't bad either. You have metal rims on the back, metal mostly on the back and plastic on the bottom for signals to pass through, well, Huawei has to say, that one won't feel call drops with the Honor 5C. Nah, never!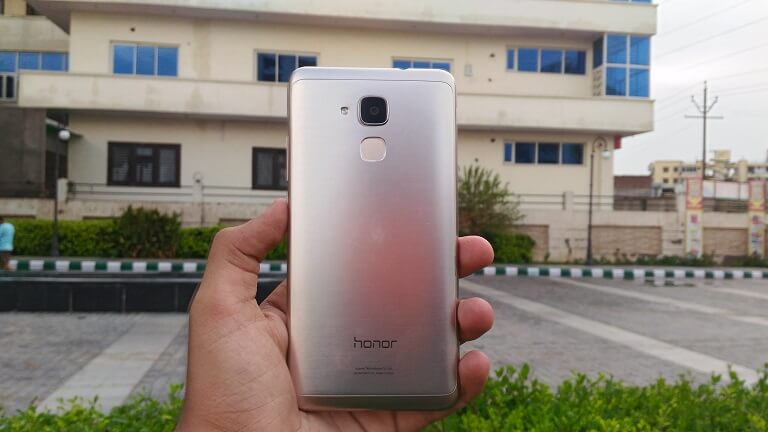 You get the eUI in this, which is pretty similar to the MiUI. I expected Huawei to come with something unique, but nope, dayum!
The design is pretty much premium, though I didn't feel anything unique in it, it still looks good, so, 7.5/10.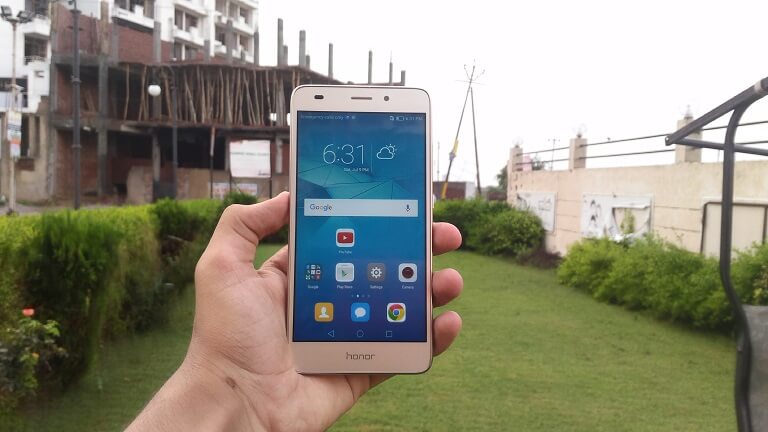 Processor – The Kirin 650 chipset
So alright this is the major highlight in the Huawei Honor 5C, the Kirin 650 chipset, a 16nm processor to be precise, which is comparatively really very slimmer and much more efficient than Snapdragon available for this price tag. Putting up multi-tasking with heavy apps or running out high end games on it, the 650 chipset till now, hasn't disappointed me.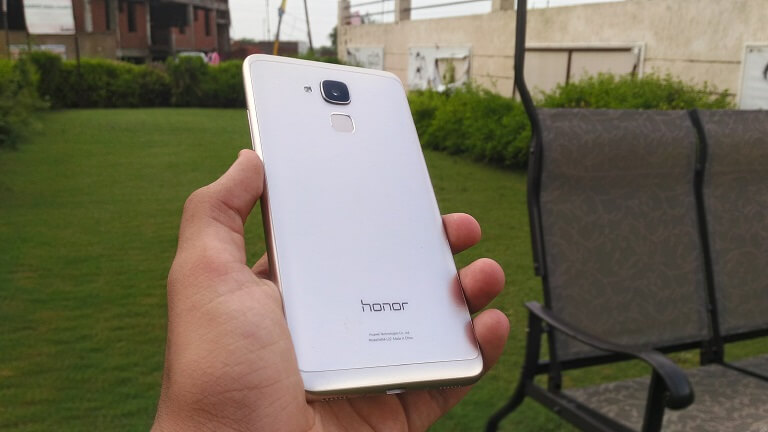 The small chipset, obviously makes the device really very light to hold in hand, and it runs smoothly without glitches every time with 2 gigs, so this makes sure more gigs don't really matter always. The Android 6.0, just gets the job done everytime, and I'm pretty pumped up to when will we get to see the Android N in this thing because the 650 chipset with the Android N would be a great combination, *HONESTLY SPEAKING*.
Camera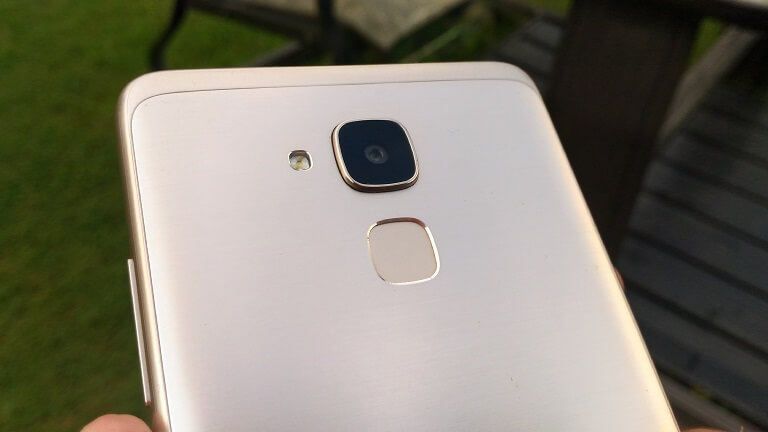 Now what other thing makes it an ovation-deserving candidate, is it's camera. It's rocking a 13MP camera on the back and an 8MP snapper on the front side, and that's pretty much the standard camera options we've got to see in smartphones coming up at this price tag, and trying them all out, this one is impressive too.
You get a variety of modes to shoot out videos or to take professional pictures on the Honor 5C, that's pretty impressive. Time-lapse and Slo-mo working top notch in it, and no complaints at all for the camera.
Battery
The Huawei Honor 5C has a 3000mAh battery, and it runs smooth most of the times, there weren't really any battery issues, however, with this phone lacking fast charging, I'd kinda have to think about it, however, it still charges up at a pretty decent rate.
So here was my short, quick verdict on the Huawei Honor 5C, a pretty well built, metal smartphone, but just before going, I'd like to mention it's pros and cons along with whether it is the worthy smartphone to buy for this price of not.
So, the pros are it's super powerful Kirin 650 16nm chipset, the great camera, and the metal design. On the other hand, I'd count in 2 gigs of RAM (insufficient), small screen, I don't know but I feel 5.2-inch really small, a really common design of it's predecessors, and no fast charging, but all of them aren't really much of a difference-maker, except the fast charging thing.
Now talking about the whole of device, GO FOR IT! To get a good battery, Redmi Note 3 would be good, in terms of looks, I feel Le 2 or Redmi Note 3, but in all, if you buy this one, you still won't repent!
Watch my initial impressions on the device here:
Buy the Honor 5C Gold here
Buy the Honor 5C Silver here
Buy the Honor 5C Grey here