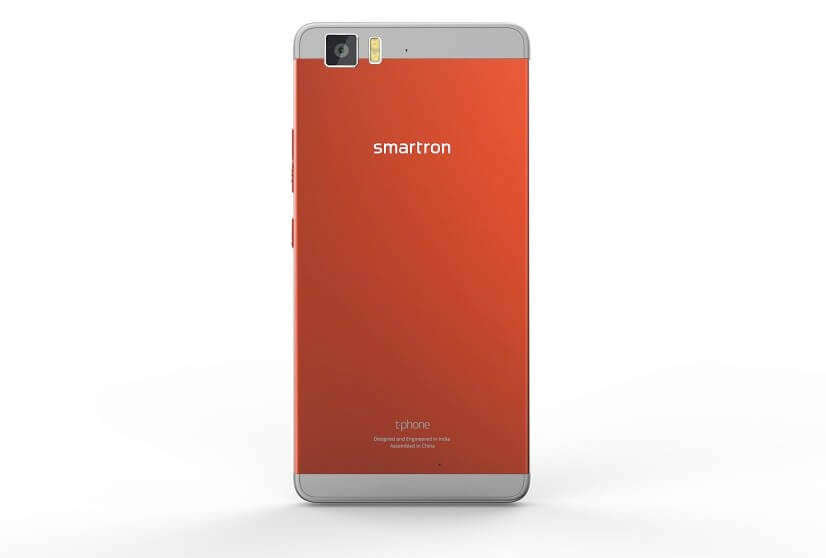 Today at a launch event in Hyderabad, Smartron, which is by far recognized by Sachin Tendulkar added a new product to it's portfolio, the t.Phone. Alike their first product, the t.Book, the t.Phone by Smartron is impressive too. It sports a 5.5-inch display and is really very light in weight.
The Smartron t.Phone has a fully AMOLED 5.5-inch display and runs on the Qualcomm Snapdragon 810 chipset in it with Adreno 430 GPU in it and 4GB RAM. It has got 64GB on-board storage which can be expanded up to 128GB. The camera combination on the t.Phone is robust too, a 13MP camera on the back and a 5MP camera in the front. The rear camera is assisted with a Dual LED flash, and it is a 6-element lens.
It has got USB Type-C port with quick charging and 3000mAh battery, which, cannot be removed. Alike the Smartron t.Book, the t.Phone also runs on the TronX platform and the secondary features along with the Smartron t.Phone are really impressive, for e.g. t.cloud, t.care, and t.store. Now comes the confusion. Smartron is an Indian-origin company and on the back of the phone it's in-scripted 'Designed and Engineered in India,' so this can be said as 'Make in India'.
The phone comes in four color options and will be available at a price of Rs. 22,999, though we still don't know what can be the