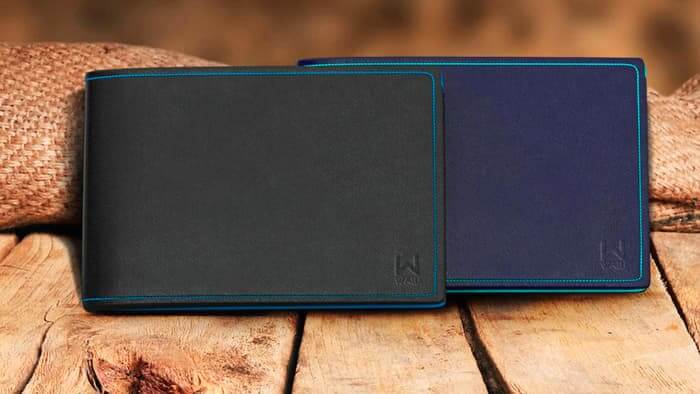 Now I'm careless, I'm really very careless. I just don't give a damn about any of my important belongings and this thing has eventually kept me away from the wallet thing. But what I came across was this piece of interesting tech, a smart wallet that automatically rolls out notification to your phone if you loose it or any of it's belongings (cards) behind.
It's called the Walli Smart Wallet, and, I'm in love with it! The people behind Walli are aiming to save forgetful folk from such hassles, by giving their smartphone a nudge when the wallet or some of its contents are left behind. There is actually a bluetooth connection between the Walli Wallet and your smartphone.
This app works for both Android and iOS and works on the principle that whenever the phone and the wallet are far from each other. Whereas, if your phone is misplaced and is over a distance of 100 ft., double taping the Walli Wallet, automatically starts ringing your phone, even if it's in vibration or silent mode. *JUST WOW!*
It works on the technology called SecurePockets, which monitors the card slots in the wallet. You'll get a notification after a card is taken out from the Walli Wallet, but you can set a time after which you want the notification to be sent, for we generally use our card for a small time for certain jobs.
Though it's priced a bit high, the Walli Smart Wallet offers something none other offers. At a price of $79, you'll get the smartest wallet of our generation!