Can't wait what I'm about to reveal? It seems common but is something noticeable and worth knowing!
Whenever we create an email account, we get two email addresses, not one. One, written as @gmail.com and the other as @googlemail.com. For a sec you would have thought, 'What's cool in it,' but guys, it is actually something you should know, if you're avidly using Gmail.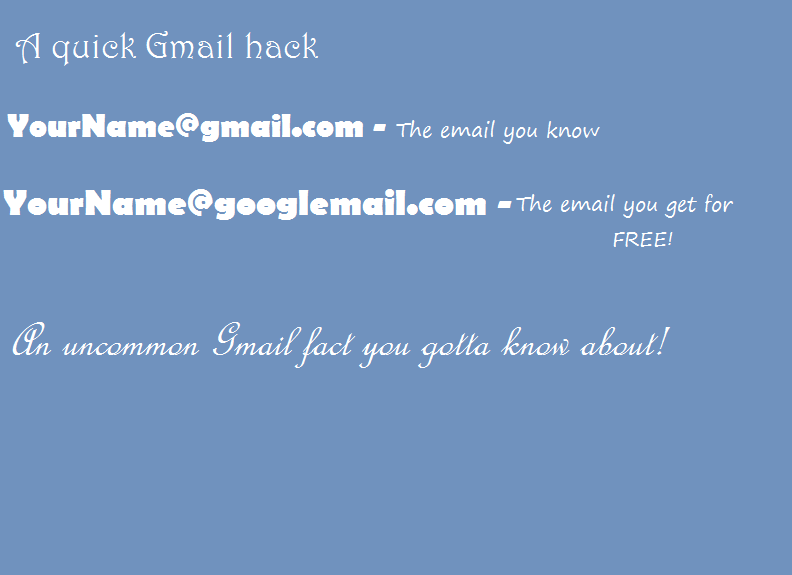 Going practical, my genuine email address is divyanshpeswani@gmail.com, but along with that I too have an additional Email ID i.e. divyanshpeswani@googlemail.com.
How can you take its advantage?
Well, Google basically offers 2 gmail addresses in order to reduce spams in your inbox. I mean, you can use @gmail.com for your private use whereas keep the @googlemail.com account for professional emails. Then set a Gmail filter such that all email messages with @googlemail.com in the header go a special folder so you will never miss important email from close friends.
Also, you can use this hack for your Twitter use. If you are using multiple Twitter accounts for promotional purposes, then you may associate these two for two of yours, SIMPLE!