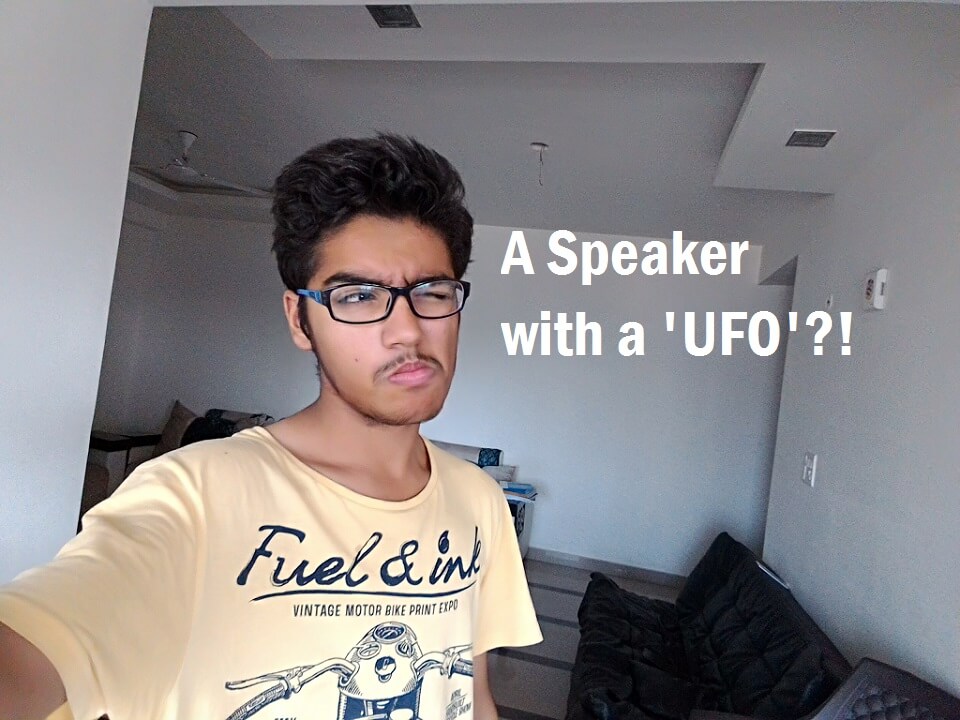 Firstly lemme say, Speaker. Okk, had in your head? Now lemme say, a UFO. Two different sort of things, but what if you see both of them, in one single damn device. Sounds quite of a fantasy, but this is what the latest technology is all about, and Crazybaby, amm, you probably haven't heard of it before, brought this fascination into reality, with the CrazyBaby Mars (and it's not that one…)
Mars is a newly designed speaker, quite of a cylindrical shape, which have got a metallic disk rotating over it all the time, which seems quite of a UFO, so I'd really like to apologize for all the fascination you'd made till now, it's just that, and if you still haven't understood, and if you still haven't understood, here's a sample image
The most interesting feature of the Mars is, obviously, the way it rotates over the main body, thanks to it's Leviating 360-degree sound projection,' and not only does it give the speakers a much better look but also reduces sonic distortion caused by sound wave absorption.
Mars brings about to us zero-loss acoustics and well, is promised to give an unbelievable musical realm, OKK! The design looks premium, is waterproof and yes, with all that, you definitely have a high price tag attached to it. O wait, you gotta spend just $328 to get these premium designed, UFO-over-it, sexy speakers, and I know that price tag isn't as low as I'm trying to show.
But anyways…the UFO or the disk floating over it gives the user better sound quality and is designed in such a technology that you can detach it, take the disk in your hand, if possible, PLAY FRISBY, and when you're done, place it back! The disk will automatically take it's shape to the normal in some time.
So, this is what I had to share with you in this installation. If at anytime you feel like buying it, then you can use the link down below. It's an affiliate link, so any of your purchase gives me a li'l kickback for the blog.
Get the cool damn thing here – http://amzn.to/22X7bvJ