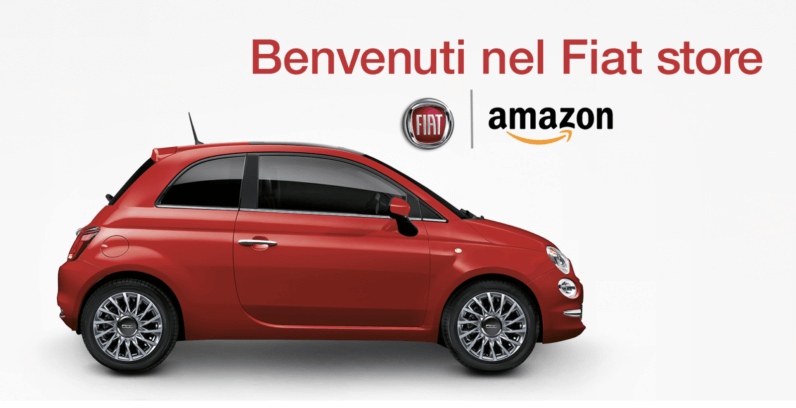 If you're in Italy, and reading this, which is not the case, obviously, then here's a good news for you. The platform which you used to purchase pants, toothpaste, and all till date can now help you buy your favorite car too.
In a recent deal, E-Commerce giant Amazon tied up with Fiat Chrysler to sell Italy's top 3 bestsellings cars at a much reasonable price online. The cars include, the Panda 500 and the Panda 500L. "The time has arrived to give consumers a new, more efficient and transparent way to choose a new vehicle," Gianluca Italia, of Fiat Chrysler in Italy, said during a press conference.
After the customer finalizes the car to be purchased, he/she will be contacted by an Amazon representative and will be asked for the details on the car's shipping date and place. Unfortunately, there's no Prime Shipping on it as of now and the car will be ready to ship within 2 weeks.
Last month, Amazon.fr (France) announced a similar deal, although users were only able to pay the downpayment online. To get the car you'd have to talk to the dealership via phone, and then pay an additional €10,490.
Amazon also recently launched its Amazon Vehicles site for US users. The portal is a one-point shopping experience that lets you do everything short of actually buying a car — reviews, comparison tools, and even parts sales. If this experiment goes well, then Amazon may expand it to other important and relevant countries, which may include India too.