It seems like Amazon wants to celebrate Kwanzaa or the boxing day with its users as Amazon is offering a great collection of paid Android apps that totally worth $220 for free. This offer is valid only for today so quickly navigate to Amazon and download your favorite apps for free!
You can get your hands over this offer by clicking on the direct link to Amazon Appstore. The offer is vaild only till 26th of December, according to the local time in US. The bunch of premium Android apps offered by Amazon includes some of the best and high-rated Android apps. The list include: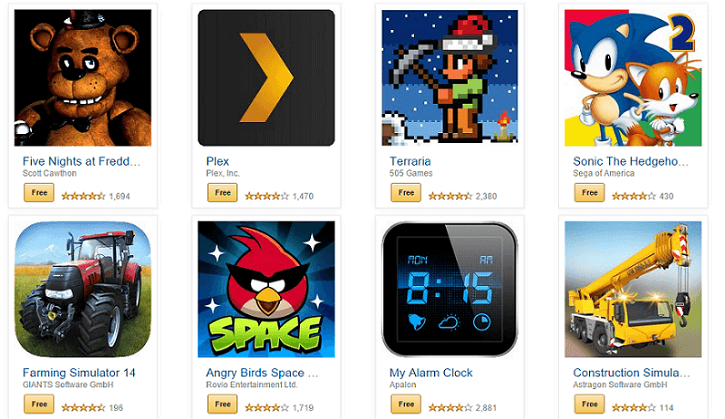 All in all, Amazon is offering premium Android apps which worth over Rs. 12,000. So get your hands over this offer before it ends!
It is obvious that before downloading these premium apps, you need to make an Amazon profile and install the Amazon Appstore in your Android device. Follow the instruction as per given the following post. However, the Amazon Appstore cannot be downloaded through the Google Play Store as the app has violated the terms and conditions of Google Play.
Other than such remarkable apps and utilities, the E-Commerce giant is also providing a bundle of high-end premium apps and games only for $0.99, also validated only for today, out of which, the most remarkable game is Leo's Fortune, one of the most prominent game that has been launched in 2014.
Why is Amazon Offering these Premium Utilities for free?
The Amazon Appstore was launched in 2011 and within 2 years, made quite an impressive image. Today, with over 2,40,000 active users, it is delivering its free and paid apps and games to more than 190 countries which even include India. Also, it is said to be a better marketplace for free and paid applications than the Google Play Store.
Also, the giant had launched Amazon coins, a medium which is type of virtual currency that is used by the Appstore users to purchase or sell apps through. I hope you all don't know, but in 2011, Apple sued Amazon for using the word 'Appstore'.
However, certain issue that had constantly struck to the Amazon Appstore demolished it a bit and today, is not preferred that much. Hosting such offers in the store is their marketing strategy to increase the products' sales and improve their image among the world.
Isn't this offer interesting? Click on the follow-up link as given below and you will automatically start downloading the apps! As I told earlier, you firstly gotta have your Amazon account.