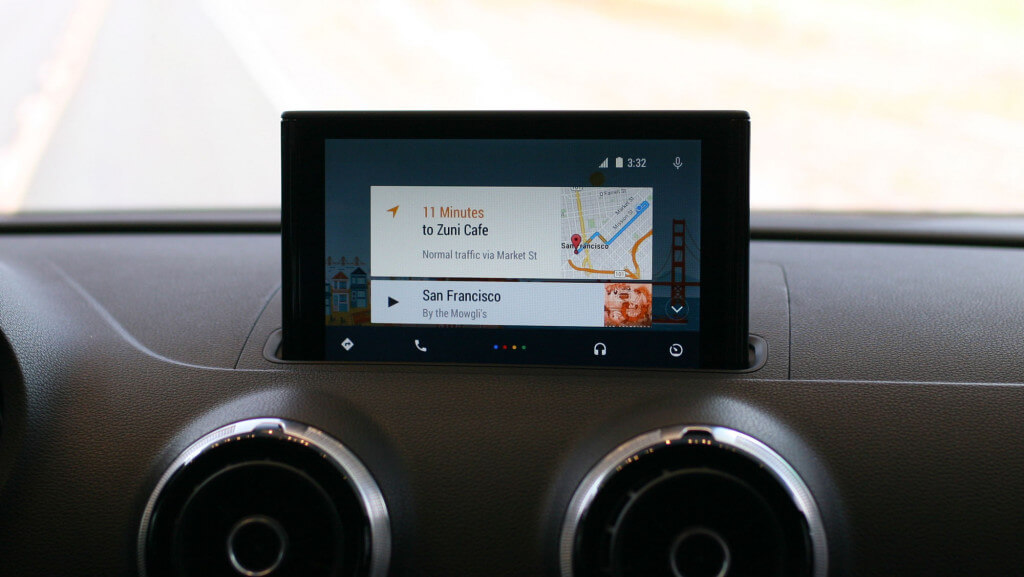 Google's Android Auto smartphone interface for cars is finally hitting the road as the first after market units become available for sale this week. In the US market, the new Pioneer AVIC-8100NEX, AVIC-7100NEX and AVH-4100NEX models will all feature Android Auto integration.
The Android Auto app passes data from Google Maps, Messages, Google Play Music, weather, and other apps from your phone to your car dashboard in a road-friendly interface that puts a big emphasis on hands-free operation.
It has been nine months since the official announcement Andriod Auto in Google I/O event and today, the tech giant has finally launched this app on Google Play Store. Like Apple's CarPlay, the software runs on the phone and is beamed to the car's display where it "takes over" the touchscreen.
No doubt this app cannot run without direct connection with car manufacturers, and as compared to the smartphone industry, car manufacturers move at a glacial pace. Users gotta download the Android Auto companion app from the Google Play Store to enable this functionality, which will negotiate the hand off of control from the phone to the in-car receiver. Until we can connect to one of the new receivers for testing, the app just shows a pretty splash screen.
Drivers in the UK can get their first taste of Android Auto with the AVIC-F77DAB, AVIC-F70DAB, AVH-X8700BT. In Australia, there are the AVIC-F70DAB and AVH-X8750BT. Pricing for these markets are forthcoming.