Well, what if you're told that there's a bag full of gadgets and you have to buy it for a specific price, without even knowing what's inside it, what are you gonna do? The thing sounds absolutely nuisance, but millions of Apple users in Japan are known with it and doing this without any issues.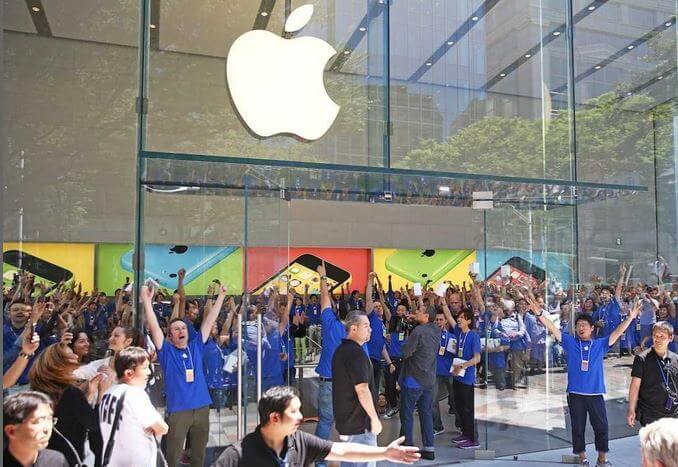 Apple has recently started selling their lucky bags, also known as Fukubukuro in Japanese, in the local retail stores in Japan for $300. You can also say these 'Lucky Bags' as Mystery Grab Bags because you're not known to the thing inside it. Also, once you purchase it, you can't return it back!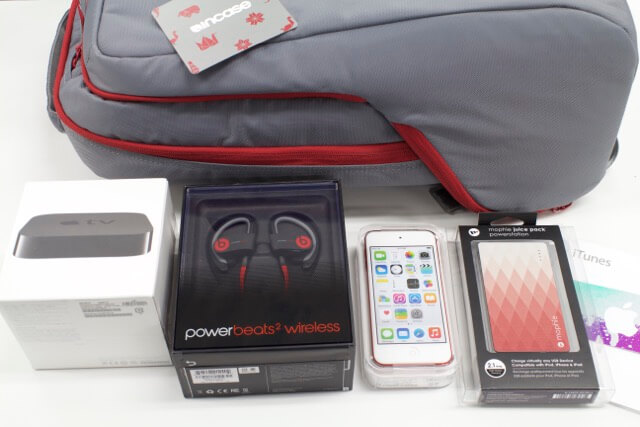 According to Macotakara, the "Lucky Bags" are set at the price of $300 for this year and the price may fluctuate afterwards. Also, the bag is currently available in 4 different variants. The bag, that totally costs almost 38,000 yen ($323), concludes with a Macbook Air that is usually stocked for $899. It also contains Air Jacket ($74.95), an Apple TV ($99), an Icon Slim Pack in a limited edition color by Incase ($149.95), Powerbeats 2 wireless headphones ($199), a limited edition Mophie Juice Pack Powerstation ($79.95) and a Twelve South PlugBug ($34.99).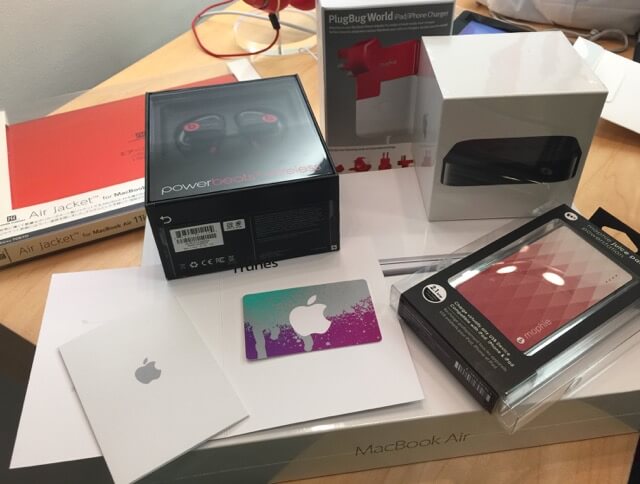 So, calculating the costs and then comparing them to $323, it totally gives a whooping discount of almost 80%!!!
Here's what MacTrast tweeted about the products they've achieved in their Apple "Lucky Bags"
Apple Japan's "Lucky Bag" promotion featured bag with MacBook Airs, iPad Airs, and more… http://t.co/1aUKLKQhdn pic.twitter.com/gE2mrDmfJA

— MacTrast (@MacTrast) January 2, 2015
And not only the aforementioned, Apple too packed up Apple iPod Touch (16GB), 16GB iPad mini 3, or a 16GB iPad Air 2 in some of the other bags.
โฉมหน้าผู้โชคดีได้รางวัลใหญ่ MacBook Air จากถุง Lucky Bag ที่เปิดขายใน Apple Store ญี่ปุ่น via @applesfera pic.twitter.com/b5mPXZereA

— MacThai.Com (@macthainews) January 2, 2015
One thing and left me in Dilemma after writing this whole news was that for now, the Apple "Lucky Bags" are going to remain a Japanese Update and can remain ever longer. Currently, these products are sold in a great number all over Japan and unless and sensible default is found in the product, the company doesn't replace or remake it.