Two gadget giants, Apple, and Reliance have finalized their decision of launching the most dominating iPhone 6 with its cousin brother, the 'LONGER' iPhone Plus with zero-down payment, clubbing up with EMI. Though the past reports stated that these companies were least interested in such a deal, we've been receiving intimations thereafter that the decision might change as 2015 begin.
As per the past zero down-payment plans, Reliance is offering iPhone 6 at Rs. 3,099 per month for 24 months, while the iPhone 6 Plus at Rs. 3,599 for the same duration. Reliance tried a similar move last year too, offering the 2013 models of Apple iPhone. Here's the exact deal cracked last year:
Buy the 16GB iPhone 5s at a monthly fee of Rs 2,999, and
Buy16GB iPhone 5c for a monthly fee of Rs 2,599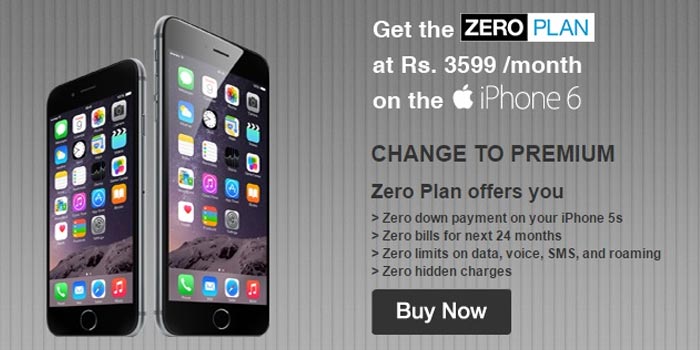 Lemme tell something to those who are unknown to the fact, that one can purchase smartphones under Reliance's zero plan for 6-months, 12-months or 24-months deal. Along with the zero down-payment plan, Reliance is also expected to offer unlimited data, messaging, voice and roaming. For the past 2 years, there is a mention of 'zero bills' in the Reliance package, whose payment may be included in the monthly payments.
Apple refused the launch of the 32MB version of iPhone 6 and iPhone 6 Plus and did the same with the latest iPads. Reliance's banners with iPhone 6's features and the superior function of zero down-payment are leaked out as the news became publicized and as it leaked out, users had no option other than to purchase iPhone 6/6 Plus using the Zero down-payment.