So Asus recently launched one of it's most anticipated flagships, the ASUS ZenFone Zoom a couple of Nights back at a price tag of Rs 37,999. But is it really worth that price tag, find it out in our detailed hands-on review.
The Asus ZenFone Zoom powers with some of the most powerful features one dream for in a device. As the name says, it is a camera-oriented smartphone, powered by a 13MP rear camera that has got a 3x optical zoom capability with a 5MP front snapper. It also comes with a 5.5-inch of display powered by a 64-bit PC Grade Intel chip in it, and yes, Intel and ASUS have tied up to create powerful smartphone!
Asus ZenFone Zoom Review: Box Content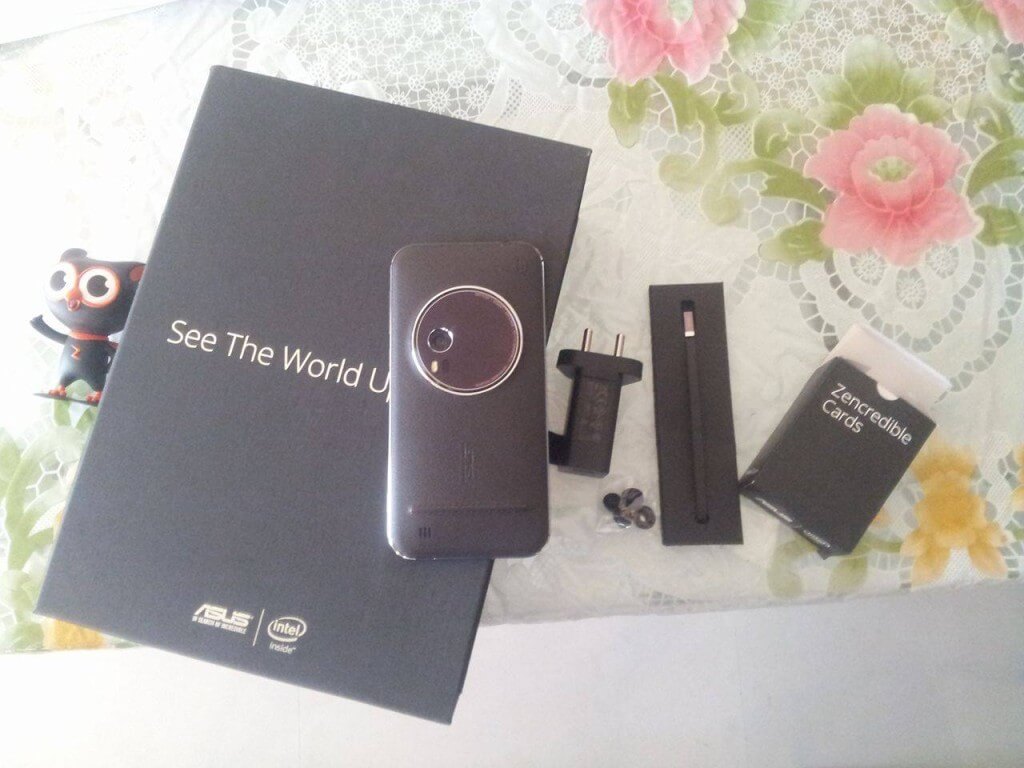 The box content and the packaging for ASUS ZenFone Zoom is quite similar to that of other ZenFone smartphones. In the box we had the ZenCredible cards, a pair of standard earphones, which are quite powerful, two dividends of a single adapter. A key chain-cum-pendrive shaped in as the ASUS toy with some literature, which I don't give a damn about. Upon removing the packaging, what we see is the 5.5-inch ZenFone Zoom.
Asus ZenFone Zoom Review: Design & Display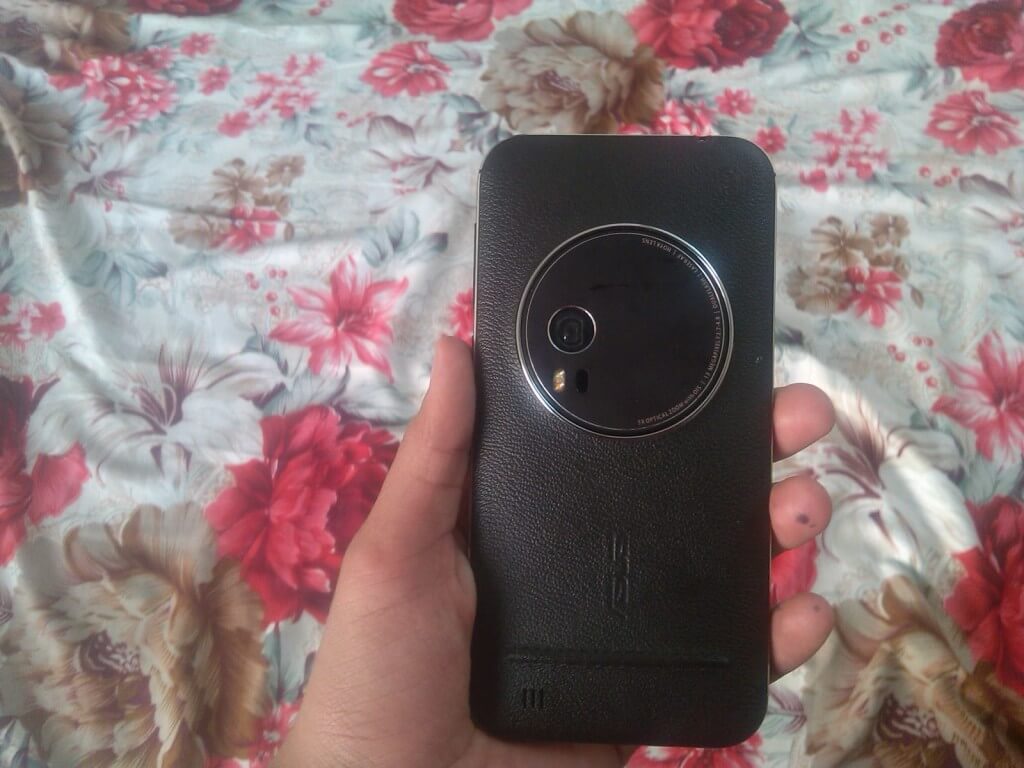 If someone is offering you something this expensive, then definitely it won't look ugly, right. The device has got a wide 5.5 inches of display with 1920 x 1080 pixels of display. These pixels helps one see videos at a great notch. The phone looks just too classy, just liked a hyped Note 5. It's corners are all metal with the volume and lock button on the right side. The edges are cured and make it look very classy.
The phone is protected by the world's first corning gorilla glass 4. The back side has got the camera with a leather back cover, that's really hard to open up! The corners are extremely smooth whereas the leather cover provides the user proper grip so that the phone doesn't slip out of the hand. It has got a 3.5mm headphone jack on the top-left.
Asus ZenFone Zoom: Performance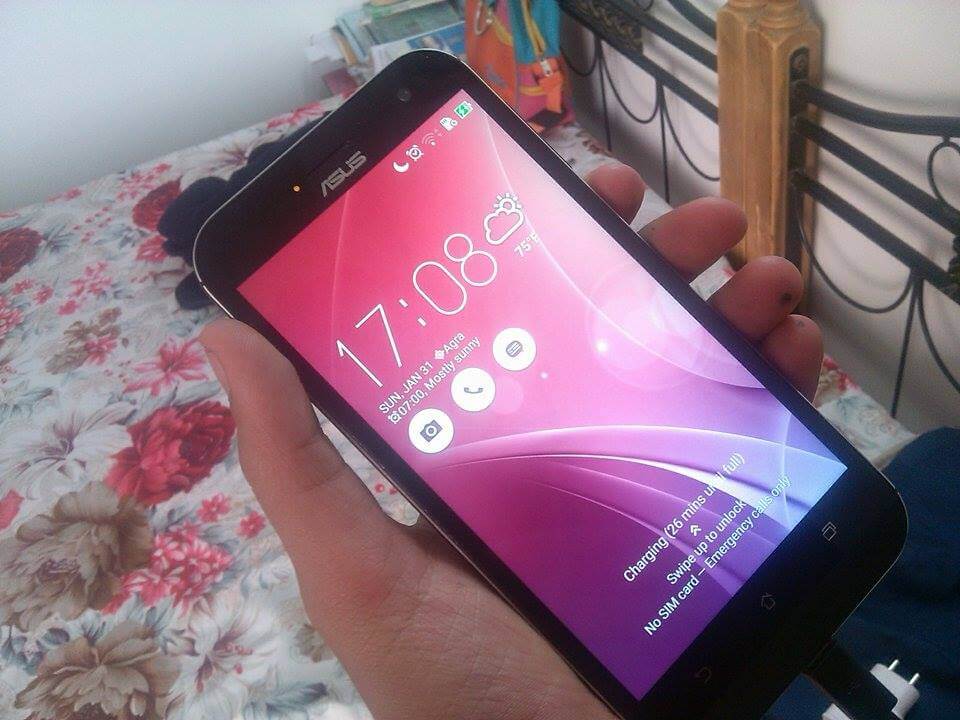 This 5.5-inch 38k bucks shape showed a great performance, and just why not. It runs on the Intel Atom Z3590 Quad-core SoC clocked at 2.5 GHz, that eventually makes it as fast as a damn PC, THAT'S SO COOL! The device has got 4GB RAM with 16GB internal storage and a MicroSD card slot provided that can increase the storage capacity.
From multi-tasking to playing high-end games, this flagship manages everything. Initially, I tried out some light games like the Monster Dash and Temple Run, but when they proved to be extremely smooth, I went on to high-notch games like Modern Combat 5 and Mission Impossible (Rogue Nations) and even they ran fast during the gameplay. Talking about multi-tasking, I tried to open several sites, like Twitter, Facebook, Instagram.com and some others and they even worked too.
Asus ZenFone Zoom: Camera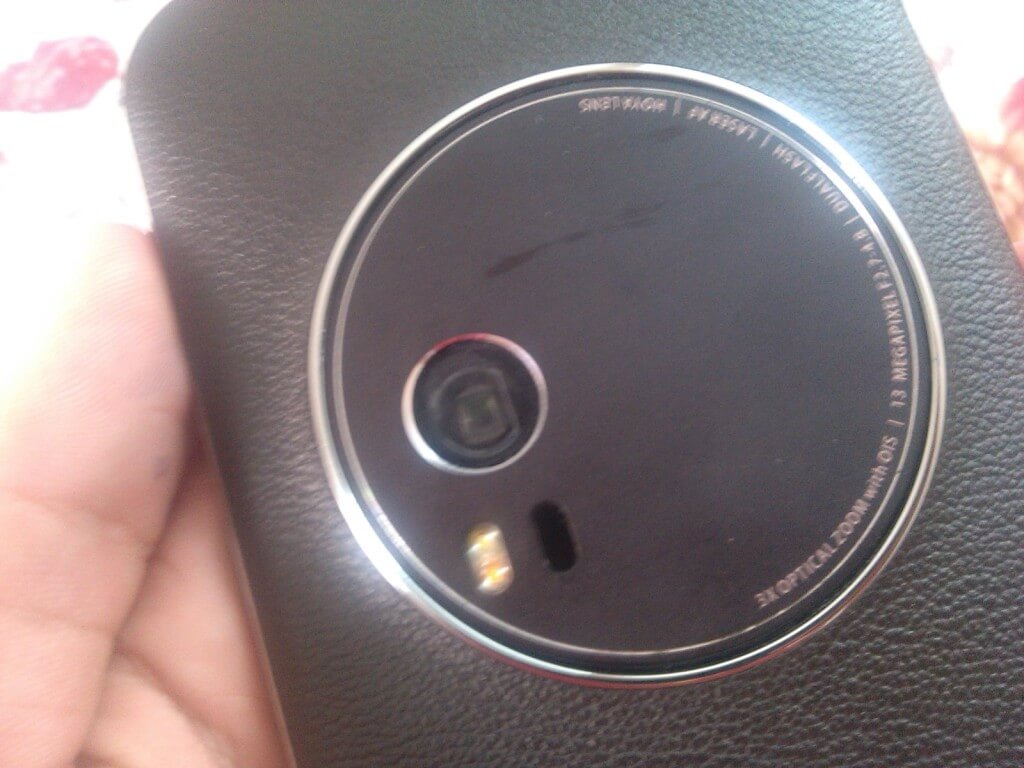 The Asus ZenFone Zoom powers a 13MP rear camera with 3x optical zoom that helps you capture super-sharp images. The camera's size on the back side is just huge, disappointment stroke as we expected the camera to bulge out upon zooming up, but that didn't happen. But apart from that, it has got some more unique features like the Slow-motion, GIF creation, Time Lapse, HDR effects, and many others. The zoom doesn't tear the pixels out so they're sharp even after being zoomed in.
It has nearly a dozen of in-built camera options that will make your pictures look even more attractive. The front-facing 5MP snapper can snap great selfies and even in dim light, thanks to the superb low-light mode.
Asus ZenFone Zoom: Battery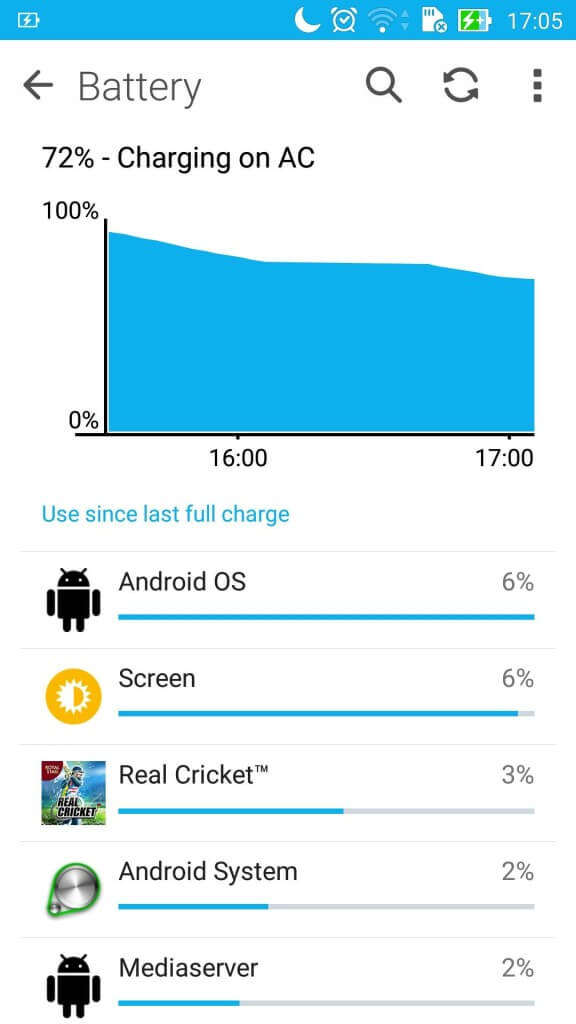 The ZenFone Zoom comes with a 3,000 mAh battery which is a bit mediocre and well, totally not worth for something that costs Rs 38,000. The phone's battery gets eaten up not that quickly though, and that I played games on it non-stop, until it's battery gets drained up to 20 from 50. But for all those who want the experience of a huge battery, Asus have got a solution for you, and that's fast charging. At the launch event, Asus' CEO proclaimed that with the charger provided with the ZenFone Zoom, the battery gets charged from 0-60 in 39 minutes, and well, they kept up to their promise. It actually does!
I observed that within a short period of time, my phone got charged fully, and that's great!
Conclusion
So as I'd conclude with my complete review to the new ASUS ZenFone Zoom, I think that you guys liked it, or not! Well, anyways I gotta improve a lot with it, but anyways, do support me with this new damn thing!