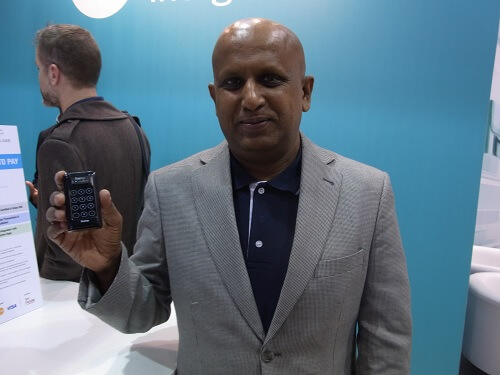 Born and brought up in Bangalore Bhaktha Keshavachar is a hardcore veteran from Intel and is also the co-founder of Ezetap, an online POS company. The company manufactures a device which enables any smartphone or tablet to become a full-fledged 'Point-of-Sale' terminal by the adding the Ezetap Card-Reader.
His interest towards technology rose in a technological museum campaign where he discovered electronic hacks and decided that this is the field he has to explore in. By now, Bhaktha has undertaken many projects, some were a huge hit, while som didn't work out well! Some of his very first experiments include a regulator to control the brightness of light, an audio amplifier and currently, EZETAP.
After completing his engineering years in electronics, Bhaktha joined British Physical Laboratories (BPL), one of the most renowned Indian electronics company of those days.
He had the job of developing Fax Modems in the office. To give his interest a better prospect, Bhaktha went to US to pursue his degree in Wireless Communication from the Arizona State University.
The time when Smartphones weren't even a usual thing in US, he joined INTEL! Bhaktha never thought that he would work as a long-time official in Intel, as compared to his past jobs. After working for almost 10 years in association with Intel, he returned to India in desire to start up his own company.
After returning back to India, he started Antargata Technologies in 2009. The company was focused on hardware level security, but, being a techie, it was hard for him to promote this brand. One day, Bhaktha met Sanjay Swamy, the founder of EZETAP, regarding online payments and how to solve issues regarding this. It was this, when Bhaktha decided to join Ezetap as it's co-founder.
Here's what Bhaktha has for the youth for inspiration:
1) Never get tired of learning
2) Always be curious; never let your curiosity die
3) Having a maker mentality helps.