Well, I'd earlier been saying a lot that the SBIS will come up with something that our audience and readers have never seen. Something, that would actually help them earn up some real bucks. Yes, today, we're having Bishal Biswas over here.
Now we've been friends for a long time and had interviewed him on one of my previous blogs but today, he has entirely changed himself. Today, he's running a successful online business that helps them makes 4-figures a day working online! Bishal is the owner of www.ViralBlogTips.com and also run several micro-niche blogs that helps him earn a huge amount online!
Interview with Bishal Biswas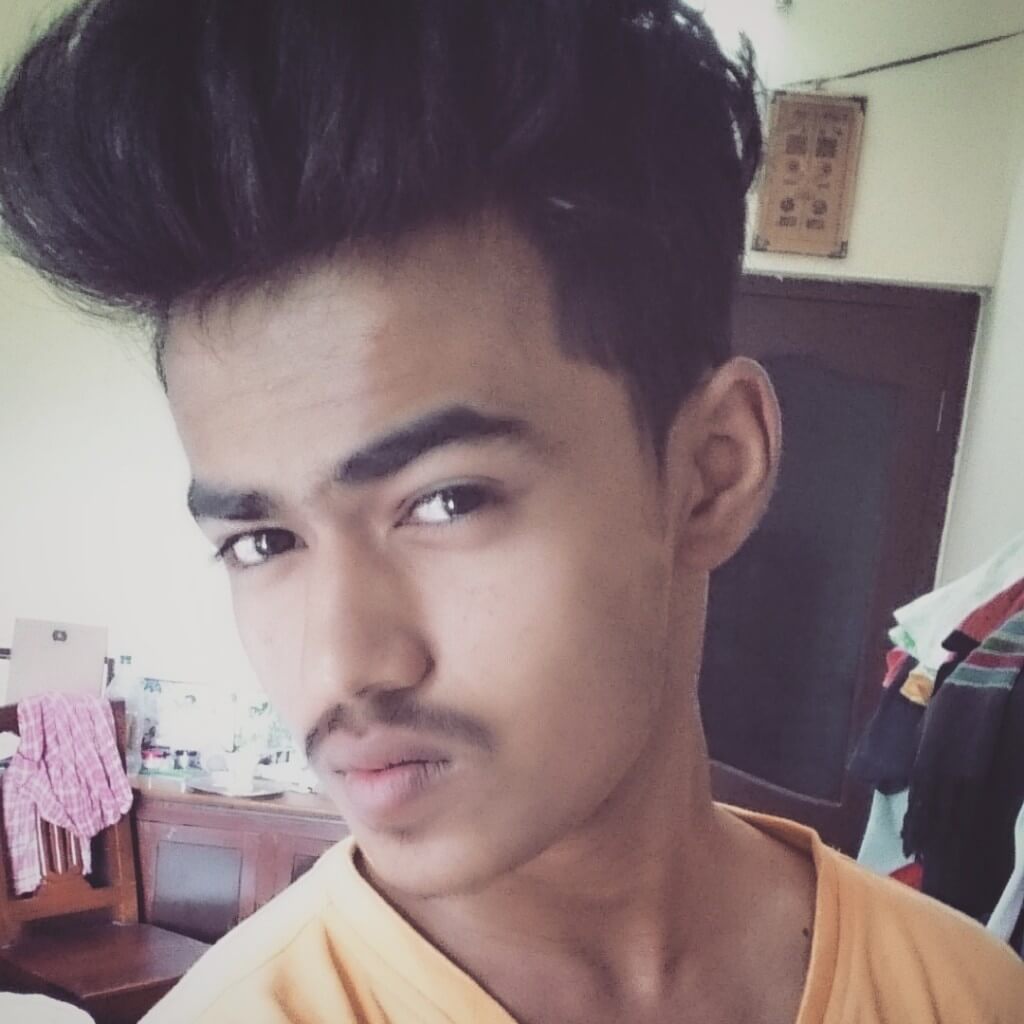 Q.1 Hey Bishal, it's great to have you up here at SBIS. Would you just introduce yourself to our readers?
Ans: Glad to be a part of the interview series, Divyansh.
Introducing me, I'm Bishal Biswas, I blog full time making passive income on automation with several niche websites.
I've a core interest in manipulating algorithms of Google which commonly is said to be as Black hat.
Apart from this, I love to do a hell lot of shopping, workouts – twice a day, and hair styling.
And I just started reading novels in free time, the very first book is "Reckless" by Sidney Sheldon.
Life's well & good; I keep traveling without any worry about making money as it's being made on auto pilot.
You can know more about me on my my main blog, Viral Blog Tips that talks on Blogging and SEO stuffs.
Q.2 Tell us about your journey, in detail, from a common school student to a money-making blogger?
Ans: As of now I'm pursuing my studies through distance education. I had left regular schooling only when I was confident enough that I can take it to full time concerning few points like – how much presently am I making and how much would I be making if I give full time.
Presently I'm hitting over $1k/day with AdSense. Due to latest algo of Google, my target of $2-3k/day is backed by a month delay.
However, the work has been scaled accordingly.
Q.3 What do you think is sufficient enough to call one a successful blogger or inter net marketer?
Ans: First and foremost, he "must" himself be confident on what he does and making "enough" out of it. Blogging is a very saturated nice and now a days even new guys out there get themselves badge of an expert while he might make just $100/day or less.
Q.4 Now there are many doubts regarding SEO and how can one drive Organic Traffic. So, I'd like you to explain these terms in a bit brief way to the newbie bloggers:
On-Page SEO: Keyword research, it's placement, proximity & variation should be done in correct manner.
Off-Page SEO: Depends upon which niche you're on and what type of links your competition has – spy on them, build links accordingly.
Webpage Tools: I use Ahrefs for spying on backlink profiles, SEMRush for figuring out competitors keyword, UberSuggest.org, and Keyword Planner.
Q.5 How was your journey from a non-money maker to your first $1k online?
Ans: Most important lesson learnt is that you must have multiple income stream so if on any reason A fails, B is there.
Q.6 How do you make way for driving more email subscribers on ViralBlogTips.com, for it has been one of your biggest source of traffic?
Ans: Email subs is good; however, I only focus on organic traffic.
Q.7 What are your views on Guest posting? How do you think one can select and make profits out of it?
Ans: SEO wise, it's always great to receive contextual link from relevant webpage.
Q.8 The last and the blockbuster question, how do you make money online?
Ans: I rank websites in Google; and, make money with AdSense – on automation.
Q.9 If you'd get $1,000, how are you going to invest them to make your niche sites better, how would you utilize them?
Ans: I work on untapped niches which aren't dug much by SEOs that one of primary reason for huge income with not much efforts.
$1k is enough to turn it into $500/day profit. I'd invest in contents, link building, and VAs to get my work done without letting me take much headache of it.