Indore: BLJ MLA today thrashes up 15 men who were claimed to tease an innocent women in a park in Indore, the incident which acquired a political hue after Congress criticized saying it highlights the law and order situation of the state.
Eye witnesses for this incident claim that BJP MLA Sudharshan Kumar have caught up 15 men eve-teasing girls at the Rukmani Devi Park near Malaharganj police station as the women complained against the junkies.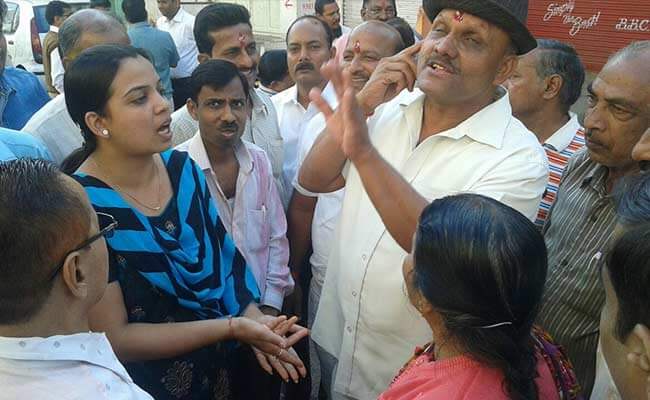 The women, who was being teased, also joined the MLA thrashing them up. Here's what MLA Sudharshan said on this alleged activity:
"These people have disturbed the peace in Malaharganj area. I have warned them that if they were noticed at public places henceforth, I will catch them and hand them over to the police,"
On regards to this incident, Madhya Pradesh Congress spokesman Narendra Saluja said that the state's administration is going weak and weak under the rule of BJP and many alleged and illegal businesses are taking place in the area under the nose of police.
Also, the dumb Saluja stated that MLA Sudharshan was wrong to take the laws into his hands. Being a respectful public representative, he would have informed police to take strict actions against the miscreants other than beating them up by himself.
Also, ACP Aditya Pratap Singh ensured that next time, if any such alleged activity takes place in the Malaharganj Area, then strict actions will be taken against the culprit.