StoreDot is an Israel-based technological company that develops technologies standing beside the world. This company is nowadays claiming of a battery that could charge up a phone within seconds, SERIOUSLY!
As per the experts, StoreDot's new invention will soon raise up as one of the bestsellers among the technology market. Zack Weisfield, one of the experts said that:
"We live in a power hungry world … people are constantly chasing a power outlet. StoreDot has the potential to solve this real big problem. They still have some way to go, to deal with size of battery and power cycle rounds, but if solvable, it's a very big breakthrough. A power cycle round refers to the number of times a battery can be re-charged in its lifetime."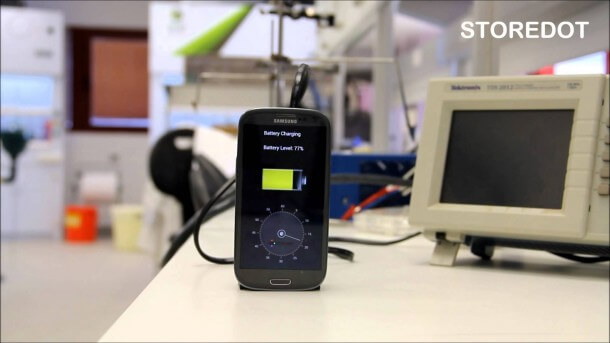 When asked, the company's officials said that they've used the nano-technology for adding up molecules to it. They also said that the method is similar to the soaking of power through a sponge. Since the battery is not yet designed to overcome the complete load of smartphones, it is said to hit the market in 2016 and the battery can provide battery to the phone for 24 hours after being charge for 30 seconds, that's it!
By now, the company has been successful in collecting funds of $48 million after raising for funds from renowned investors twice. As per reports and studies, smartphone users will take over the mark of 1.75 billion as 2015 ends and thus, this battery's stocks will too shock up!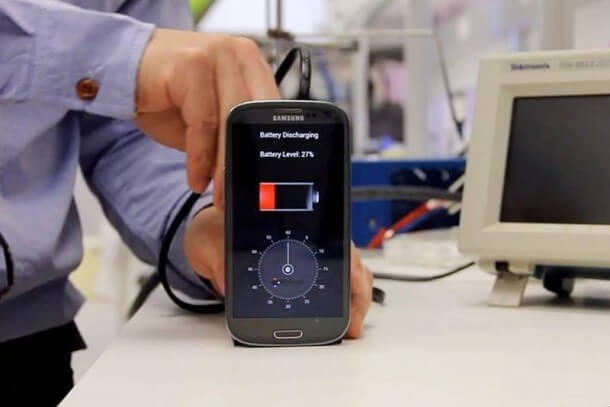 Myersdorf, a partner to this creation said that devices, already injected with this battery will be charged $150 over the stocked price and that, the phone will be able to process 1,500 recharg/discharge cycles implying that it will have a life of 3 years. So, now I hope that your interests of purchasing this battery have come down from 100 to 15, and that too only for the excessively rich ones!
Images source: StoreDot