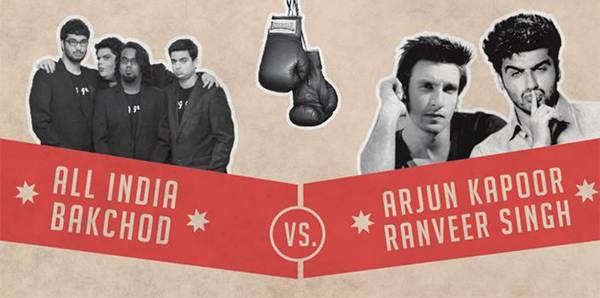 Here's how it went off:
AIB recently conducted a roast with Bollywood superstars; Arjun Kapoor And Ranvir Singh. The show went to a big hit. Profits went out of expectations, it was the top headline all over when a blizzard struck for Arjun, Ranvir and bollywood producer/director Karan Johar.
Talking about show's vulgarity, many people say it went over the limit, however, majority of them enjoyed it (P.S I HAVE NOT SEEN THAT SHOW) but I think, the government didn't.
And this sudden decision of Maharashtra government has created a HUGE controversy all over. Many are stating the stars as accused whereas, many say there isn't anything wrong in it. Since I haven't seen the show, I simply can't end up on a decision and thus, writing this poll. What do you guys think of this decision; was it correct or not. We would simply love to know your regards to this issue through the comment box below.
Hurry guys, show your power and engagement, so that this decision could end up soon and that the officials can know what the locals think about it!
Regards,
The Sensible Peswani! 😉