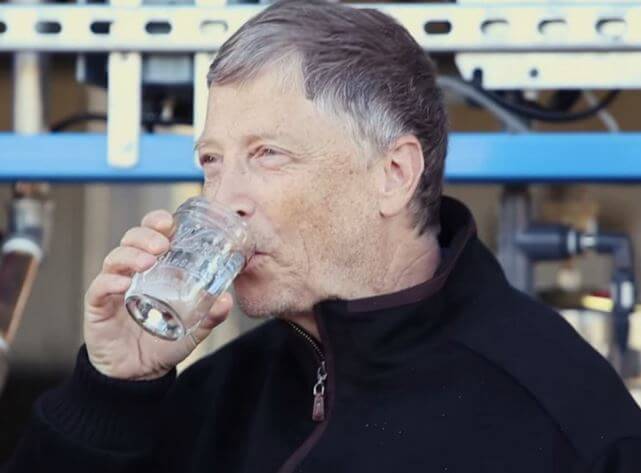 Years ago, Bill Gates spoke at the CES but nowadays, this worldwide inspiration is nowadays indulged in something unexpected, something unimaginable!
Nowadays, this CEO and billionaire is promoting a machine Janicki Omnipressor that can convert human waste into WATER, yes you read it right guys, WATER!!!
Here's what Bill Gates wrote in one of his blog posts on Monday:
"I watched the piles of feces go up the conveyor belt and drop into a large bin. They made their way through the machine, getting boiled and treated. A few minutes later I took a long taste of the end result: a glass of delicious drinking water."
This is probably one of the greatest steps taken up for better sanitation and the evolving technology.
What is Janicki Omnipressor?
Named after Janicki Bioenergy's CEO Peter Janicki, the machine can convert human waste into ash, then electric power and finally comes out as pure water. The machine firstly dries the waste up and then burns it. During this process, the dirty water from the sewage is taken out, filtered through the filters and finally, is converted into clean water.
Nowadays, the pilot machine is used in Senegal. Bill Gates is aiming at spreading out this machine all over the world to improve the sanitation system, especially in the rural areas.
Want any extra information about this machine or related to it? Do share it through the comment box!