Are you sick of getting poor results after promoting your local business through a sticky, boring Facebook profile? Well, I can't say anything about you, but the situation is going worse at my end, and I've finally come up with a decision that was, indeed, confusing for me, I'm converting my Facebook profile into a fan page.
The day I decided to go for a fan page from a facebook profile, my research for it's benefits/disadvantages started, and guess what, it came out with flying colors. A deep research about Facebook fan pages told me that it will not only gives me great badges for my website promotion, but will also give my insights about the fans and followers who've connected with me. And not only this, but there are plenty more to migrate a profile into a page. For instance, if your business is growing and you want your marketing co-ordinator to take over your social media management.
And yes, I finally have a Facebook fan page on my name with over 1,000 fans (which were, eventually, my friends and followers when it was a profile, and trust me, a user-friendly, informative, Facebook fan page is the ultimate key to a successful business/blog.
So without anymore talks, let me teach you how you can too migrate your Facebook profile into fan page for a better insight over your work.
Things to do before migrating a Facebook profile into a page
First of all, you gotta get a backup over all the posts you've shared from your profile. If not, you'll lose all the photos, posts, messages, links and information you have shared earlier on. In order to get a backup of your Facebook profile data:
Open the general settings tab at the right corner of your Facebook homepage.
Click Download a copy of your Facebook data at the bottommost point of your account's General Settings
Then, you'll be navigated of the next page where you have to click, Start My Archive.
And just like that, you'll get a brief copy of the data you've shared. Although this process takes a long time to complete, the timespan will depend upon the amount of data you've spread.
How to migrate a Facebook Profile into a Fan Page
First and foremost, go to the Profile to Page Migration page.
Choose the suitable category (I chose the 'Artist, Band or Public Figure' option, as it suited me the most.)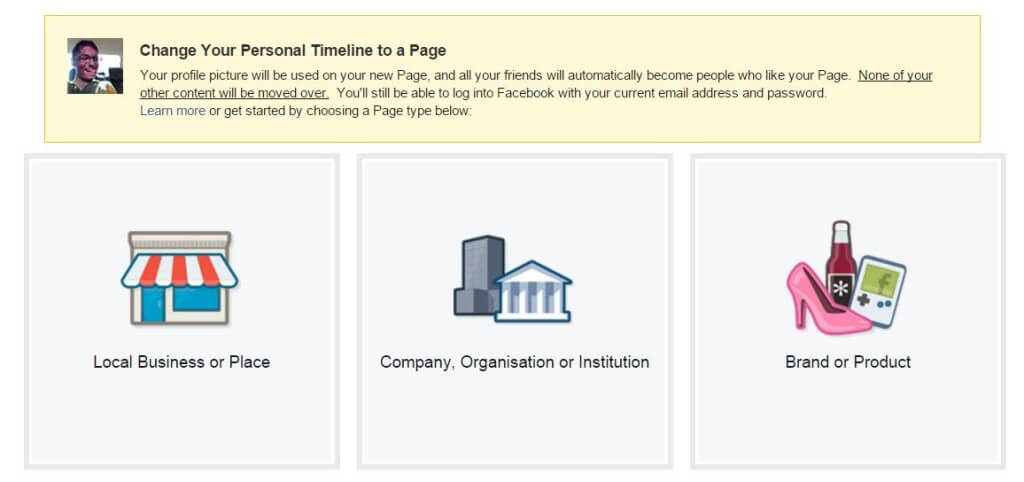 Select a sub-category for the type of page you want (I opted Entrepreneur).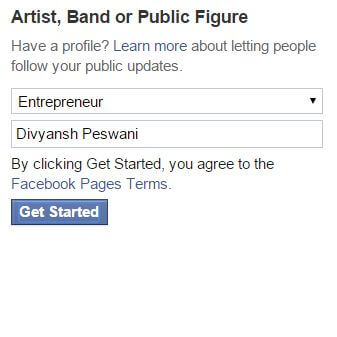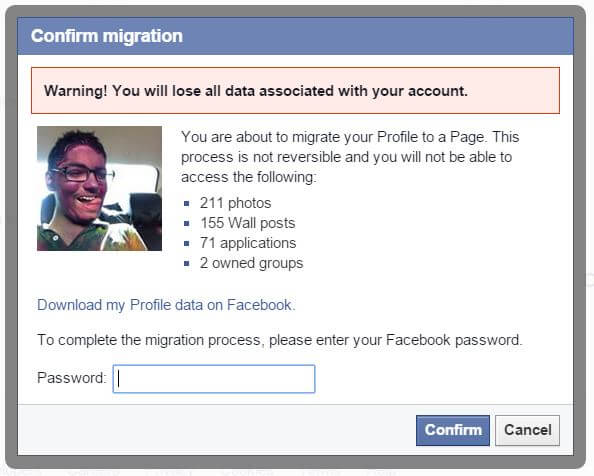 Then, you'll get a confirmation sub-window which will warn you that you'll lose your Facebook data if you proceed on. If you've already got it's backup, you can proceed safely.
And just like that, you converted your Facebook profile into a page!