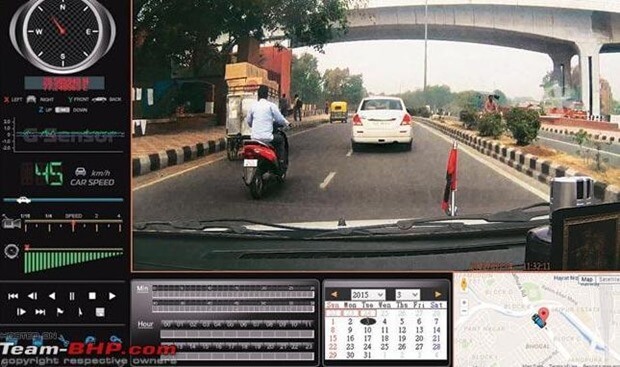 Delhi Police has decided to take a step forward to a better India by making Technology it's new source! As per a recent update from Delhi Government, from now, all the official police vehicles will have a digital camera installed in them, so that traffic violation and crimes can be controlled.
Muktesh Chander, Special Traffic Police Comissioner has been using this technique over a month through his cars and has reported that over 500 crimes have been issued in this period. He said:
"My official car is equipped with this unique technology. This is not new but a better way to get evidence of the offense. The software is connected with the GPS so that it also provides details such as location, date, time, and speed of the car. The camera has also got audio-recording facility so that it helps in recalling details."
The biggest benefit I think of this new implement in the Delhi Police is that generally, an ambulance isn't allowed to make its way instantly in the traffic jams, but through these cameras, Police officialls can identify where this crime is happening.
As per Delhi Police statistics, around 90 lakh vehicles are currently on the road in Delhi and in the last Union budget, Rs 5300 crore was allocated to solve traffic problems in the national capital. This new implementation is said to be covered in the aforementioned budget.
In a country like India, this is the best step forward against those corrupt policemen, for whom their duty doesn't mean anything! But what I say is, "Why isn't the whole country doing this, for this will give rise to a better India!"