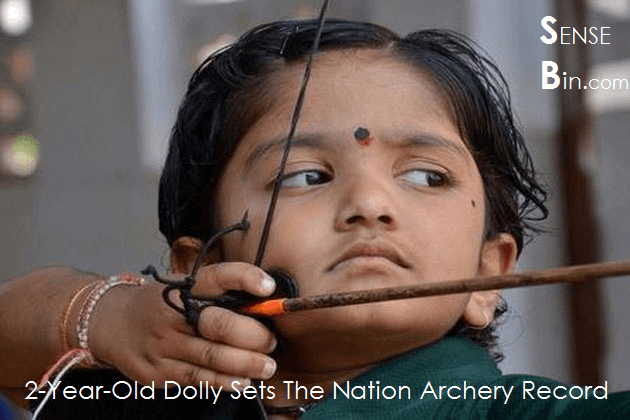 Two days ago i.e. Tuesday, very close to her third birthday, Dolly Shivani became the youngest Indian to score 200 points over five and seven-metre in distance, reports the officials from Indian book of records.
"She has become the youngest in the country to achieve the feat," Bishwaroop Roy Chowdhury said from the state of Andhra Pradesh, where she successfully conquered the record.
Dolly's parents said they had arrows specially made for her out of carbon when she was first learning the sport to ensure she could carry them.
Nowadays, Dolly, and many other wonder kids are doing things in varied fields that have proved to be inspiring for the whole nation. I, as well as the whole Sense Bin team salutes inspiring kids like Dolly and would say only one thing, "Age doesn't discriminate the art of creativity and hard work".