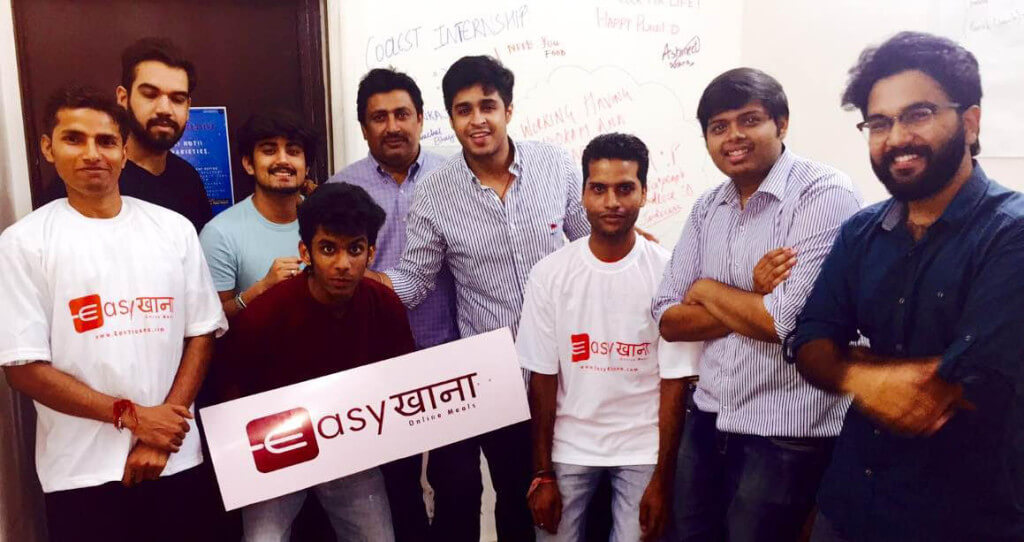 Food delivery startups have been gaining lot pace over the previous month, and one of those getting popular day by day is EasyKhaana. EasyKhaana is delivering meal boxes across various locations in Gurgaon, West Delhi, and Central Delhi. The startup has recently raised $100,000 in an angel round from a private investor.
The funding will be used to strengthen the technology EasyKhaana is using and also to reach out more people and localities. EasyKhaana provides it's clients home-like meals everyday as one can book their daily deliveries with EasyKhaana from the website or via a call, the number is provided on the website.
The startup is not teamed up with any delivery chain and is having it's own system with a combination of food, logistics & technology. The company has promised that it's users can order their meal within 30 seconds on EasyKhanna.com.
It is a newly founded startup, established on September 2015, and it's a great milestone for them to seek $100k funding in this time period. Though it still isn't able to get as high as DabbaWalas are. The startup was founded by Aayush Anand and Vishrut Gawri, two young and dynamic minds who've given rise to such a fast growing startup.
Aayush Anand said, "Our food and the disposable hygienic packaging differentiates us from rest. Our aim is to create an enriching experience for the user. The whole process is aimed at making the user feel at ease. One can place an order on our website in less than 30 seconds." The main source of income for EasyKhaana is the sale of meal box and this round of funding may help them grab some other earning methods too.
Many other food startups have also raised seed funding last month. Twigly raised seed funding from Angels and MealHopper secured $100,000 funding from Ixigo. But many other food startups have been suffering financial crisis also. Let's see how this funding works for EasyKhaana.