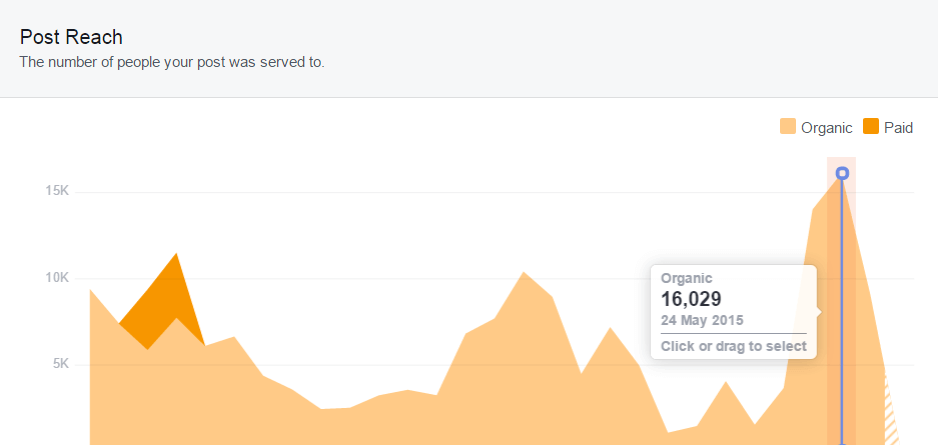 Social Media has nowadays evolved to a great extent,right? We can today see many new strategies for attracting traffic to a blog through Social Media and live a peaceful Social Media Marketer's life and the name of the strategy is FACEBOOK PAGE INTERATIONS. This is a brand new Social Media strategy founded and launched by me. So let us all begin with us.
Is your Facebook page reaching fewer people? If yes then you are definitely not working correctly on it.
Creating a Facebook Page is traditionally the best and most popular way for a brand to approach the social media. But just creating the page is not enough. You have to increase the interaction on your page to get the good results.
I know you might have read many of the articles suggesting the tips on increasing interaction on your Facebook page. Most of such articles suggest you to post contests, upload interesting pictures, ask questions, and add polls and much more. These tips surely work but I am not going to repeat them all here. I am going to suggest you something new. It is something you should try if you have not already done it.
Have you ever tried networking on other Facebook pages that have a similar market to your blog? If no, then it is something to try. Let me make myself more understandable.
When I say networking on other pages serving a similar market on Facebook, I don't really mean to network with your direct competitor. For example if you are selling some weight loss products, you can interact with female health/beauty related pages or fitness pages on Facebook. On these pages people usually look for some good weight loss products, beauty products, beauty tips etc. I am not asking you to spam these pages by promoting your products but I am suggesting you to participate in them so that people come to know about you and your Facebook page. You can participate by liking their posts and leaving your comments there.
What usually happens is that within the threads and posts of such pages, people check out each other and when you comment on the threads there, people might notice you and your products especially if they see you commenting on a regular basis.
Now one very important tip here is that you should always like other pages from your Facebook page and not from your personal ID. So whenever you leave a comment of like a post your page gets noticed. Just click on the small gear near the like button and click on 'Like as a page'. It will open a dropdown showing all your pages and you can then select the best suitable page with similar market.
Now you might also want to add the page into your interest list so as to categorize the pages you have liked. This helps you when you browse the page feeds. When you like a page, Facebook gives you other suggestions with similar market. You can like them all as your business page.
Once you are done with page likes, browse the pages feed and check the posts which you can interact with and can leave a comment coming from your business page ID. It is always a best idea to look for the post with maximum likes and interact there.
Trust me this will increase your blog's exposure and create people's interest in your business which will further result in more conversions. So login your Facebook and find the pages serving the similar market to you.
Final Words
I hope that you all liked my newest Social Media strategy and would apply it on your blogs. Do show your love towards Sense Bin by sharing and commenting on this post and try this technique on and with your blogs.