It's official now that Freshdesk has acquired Bengaluru-based online live video chat provider 1CLICK.io to provide support to video-chat based customers. It is the first acquistion for Chennai-based Freshdesk which has proved to be a dominant startup in the startup ecosystem since it's inception.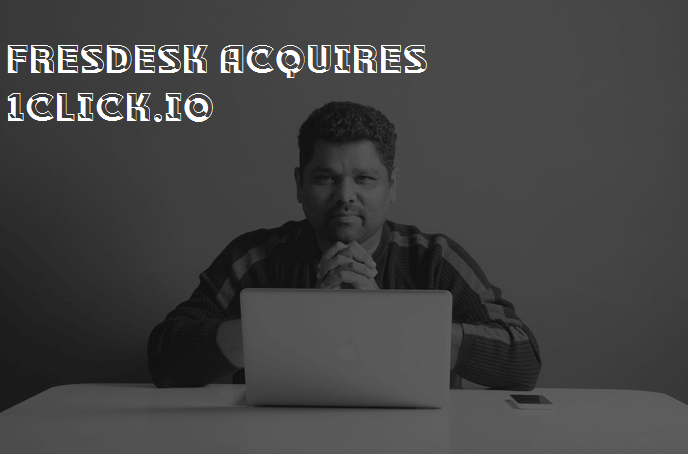 Freshdesk was founded 3 years back, in 2011, and have had over 50,000 happy clients till the date. 1CLICK's co-browsing feature that allows customers to interact with officials in real-time to solve issues, will also be available to Freshdesk's clients.
When asked about this acquistion, Girish Mathrubootham, CEO Freshdesk, said, "W​e developed Freshdesk to make it easy ​for brands to interact seamlessly w​ith their customers across any channel. Today we are delivering on that vision at full scale".
In an official blog post, Freshdesk CEO praised 1CLICK.io and showed his faith over it, teaming up with FreshDesk. Till the date, Freshdesk has raised nearly $94 million in 6 rounds from investors like Tiger Global, Google Capital and Accel Partners. Back in April, Freshdesk raised another $50 Million which valued the company $500 Million and all this success of Freshdesk may soon make it the member of unicorns, the term used for startups that have successfully crossed the $1-billion valuation mark.
Though, the company denied to share the deal details for now. Girish also said, "The acquisition of 1CLICK strengthens our video, chat and co-­browsing capabilities and shows our commitment to evolving our products to meet the needs of our customers."