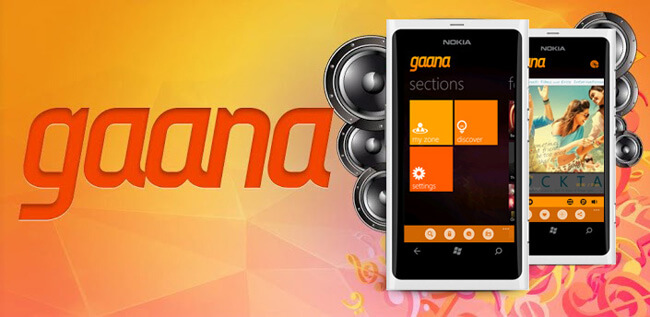 Your favourite platform of listening songs online, Gaana just got even bigger, and better!
The music giant recently tied-up with content distribution brand 'The Orchard' to increase it's music library from 3 million songs to 10 million songs to certainly give their listeners each and every song hey want to listen. The platform now consists of over 10 million songs including the spicy bollywood mixes, regional, as well as Hollywood tracks!
Currently, The Orchard is operating in over 25 global markets including some of the most renowned artists worldwide like Rockers Toto, Metal gods Slayer, rising Indie duo Say Lou Lou, Raghu Dixit, Soulmate, Dhruv Ghanekar and Blackstratblues.
Gaana self-proclaims that it has over 15 million app downloads and has over 12 million active users registered in the base.
"We're excited to be working with Gaana as it grows its presence in India," says Brad Navin, CEO of The Orchard. "Bringing our quality catalogue to local listeners and extending our labels' brands in the region is the perfect representation of what we're about: using technology and relationships to bring music to engaged consumers wherever they are in the world."
There's no doubt music services like Spotify and Gaana are trying to appear as the music king even before Apple Music hits the stores; seeing the popularity it has gained in such a short span. With the constantly increasing players entering the music streaming industry, it will be interesting to see how they will fight to get the better of audience!