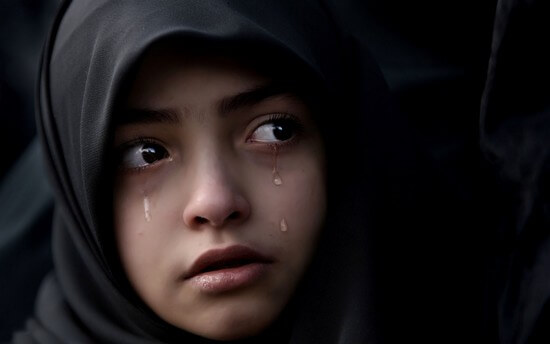 Saudi Arabia has the law of accompanying a male guardian always with a woman. Unfortunately, a rape victim broke this law and met her friend alone. (SOOO Stupid laws)
And this caused her a lot! This woman was sentenced to 200 lashes and to be a prisoner for 6 months for the crime of indecency and speaking to the press.
The Saudi Arabia authorities came across dozens of questions and controversies on this decision. The accused victim had to face 90slashes as she was found violating the laws of Saudi Arabia. The New York based Human Rights Watch said the verdict "not only sends victims of sexual violence the message that they should not press charges, but in effect offers protection and impunity to the perpetrators."
The rape incident occurred 9 years ago i.e. 2006. All this happened when the victim was attempting to take one of her photos from her schoolmate and ex-boyfriend. In an interview with ABC, she exclusively shared the complete incident's overview:
"I [was] 19 years old. I had a relationship with someone on the phone. We were both 16. I had never seen him before. I just knew his voice. He started to threaten me, and I got afraid. He threatened to tell my family about the relationship. Because of the threats and fear, I agreed to give him a photo of myself," she recounted.
"A few months [later], I asked him for the photo back but he refused. I had gotten married to another man. He said, 'I'll give you the photo on the condition that you come out with me in my car.' I told him we could meet at a souk [market] near my neighborhood city plaza in Qatif.

"He started to drive me home. We were 15 minutes from my house. I told him that I was afraid and that he should speed up. We were about to turn the corner to my house when they [another car] stopped right in front of our car. Two people got out of their car and stood on either side of our car. The man on my side had a knife. They tried to open our door. I told the individual with me not to open the door, but he did. He let them come in. I screamed.

"One of the men brought a knife to my throat. They told me not to speak. They pushed us to the back of the car and started driving. We drove a lot, but I didn't see anything since my head was forced down."
I just wish dumb laws and dumb people get some common sense! O GOD!