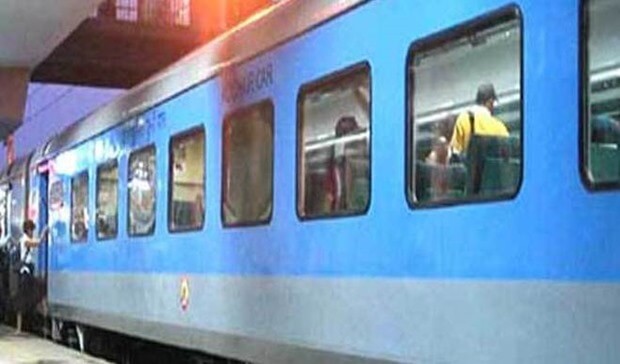 Finally, the date has come when we really are going to see India's fastest train. Gatimaan express, which has created a lot of buzz over the past few months, is finally prepared to launch. The train will have a top speed of 160km/hr or more than that, and have successfully made a record in Indian railway history. The train covered 195 kms only in 114 mins.
As of now, there has been two test runs of this train, and both were successful. The two major destinations between which Gatimaan express will run are Delhi and Agra.
Some facts about Gatimaan Express that'll shock you!
To attain highest speed of 160+ km/hr, Railways have fenced off the tracks at some sections, and signaling mechanism have been upgraded.
The train will begin from Delhi at 8 in the morning and will reach Agra at 9:45. From Agra, it begins at 5 pm and reaches there at 7:35.
An 8-inch LCD is provided at the back of every seat. Though they'll show only pre-programmed things, the authorities have promised that they'll provide live-feed television option to all seats soon.
The train will be packed with 12 modern coaches with it's engine powered by 5,400HP electric locomotive.
Soon, the Gatimaan Express will start running between these routes too: Chandigarh to New Delhi, Kanpur to New Delhi, Hyderabad to Chennai, Goa to Mumbai, Nagpur to Bilaspur and Nagpur to Secunderabad.