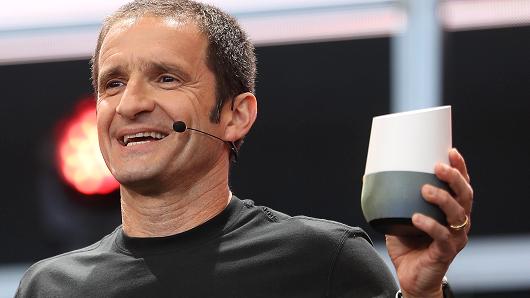 So recently at Google I/O, Google made several announcements including the launch of the new Google home, a voice-activated home speakers which will surely bring about a tough competition to the product that had been ruling this era for long, the Amazon Echo speakers.
The newly announced Google Home would not just perform simple tasks for it's users, but is also capable of answering simple questions asked to it. All these things are going to be carried out by, what Google say as the controversial assistant. Google cast helps in setting up and taking a grip on the other speakers of the house.
Google Home will come into aid for several purposes like ordering food from several services, controlling smart products at your home like bulbs, alarms and several other electrical appliances, and many more. Google voice is now inside Google Home, so all that you asked from Google Voice, can also be asked to Google Home.
But, Google Home's awesomeness doesn't stop here. Several companies like Uber, OpenTable etc. have tied up with this project, so now you can book a cab or a table via the Google Home too. The company has said that they've sold Google Home to almost 3 million people and that's gonna grow at a very fast speed from now.
The device will be arriving later this year, however there are only slight chances of it to land it in India, so if anyway you wanna buy it, get it from foreign!