Man…we're gone, once again!
In a recent interview with SEL, Gary Illyes frm SMX Advance said that another Google Panda update will be rolling out in the next 3-4 weeks. The update will follow the rankings of site who've followed Google instructions after the latest 'Mobilegeddon' update and will literally push away the search engine result pages from the network.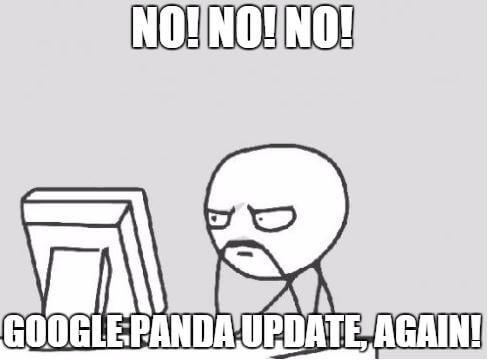 How to get over this penalty – Some tips and tricks
After recovering one of my older blogs from a penalty in 2013, I'm pretty sure about the major causes of a Google Penalty and how to successfully recover it. Here's what I changed in my blog:
Remove ads from your website during a Google Panda update. The worst thing you could do for your blog.
Too many 404s, Google hates it!
Remove all the duplicate permalinks To do so, add up the tag 're="canocial"' to link it up to the broken content.
Don't write irrelevant content, rewrite articles in a professional manner or else, hire a content writer.
Remove all of your 301 redirected web pages to prevent your blog from getting penalized.
Create a well-constructed website with properly coded web pages, correctly placed articles.
Google Panda 4.2 update, what is it?
We witnessed the Google Panda 4.1 update on 23rd September last year and as per the SMX team, it's just a revised update with major causes to your blog.
Generally, Google rolls out an update after every 2-3 months. Though, Google took out the "Quality Update" to public of 3rd May which doesn' belong to the Panda family but is a different one. Also, it is said that this update is going to be a manual one.
Worried? CHILLAX! Try out these tips!
I'm sure numerous thoughts would be wandering in your mind at this time, but don't worry about it. Try out the tips I've mentioned in this article and if then too, couldn't see any changes, I'm there for you!