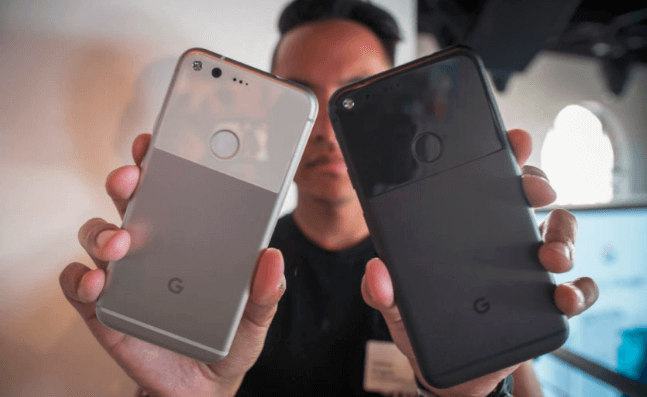 Now I have been asked this thing a lot, and it's asked, well, pretty much every time a company brings 2 phones together. Say the iPhone, or the Moto Modular phones. So first of all, in case you don't know, they aren't Nexii now, they're Pixels. Pixel, the smaller one and Pixel XL, the bigger one. The difference? You may ask.
The very first significant difference is the screen size. Though both of them share the very same Aluminium body finish, the edges and antennas and the camera setups however the Pixel comes at 5-inch whereas the Pixel XL is a 5.5-inch phablet. Also, Pixel has got a Full HD display whereas Pixel XL has a QHD (2K) display.
Another major change in these 2 flagships is the battery life. The Pixel sports a 2770mAh battery whereas the BIG BRO XL has a 3450mAh battery. With that being it, let's now talk about some of the differences.
With a combination of 4GB RAM and the newest Snapdragon 821 in both the devices, these may be one of the highest benchmark scorers. You get a Pixel imprint Fingerprint Sensor and both of these smartphone come in similar storage variants at different price tags. Also, both of these phones run on Android 7.1 Nougat OS with Google interface.
They also sport the similar camera module; a rear-facing 12.3-megapixel rear camera, however, there isn't a dual camera setup, which has become quite the big thing we're seeing in the newest smartphones like the Honor 8, Mi 5S, Huawei P9 and of course, the new iPhone! But, it is said to be the best camera we've seen till date to be in a phone.
The Pixel smartphone is priced at $649 for the base 32GB model and the Pixel XL is priced at $699 for the 32GB Model. Not legit at all! At any point of time, don't go for them!