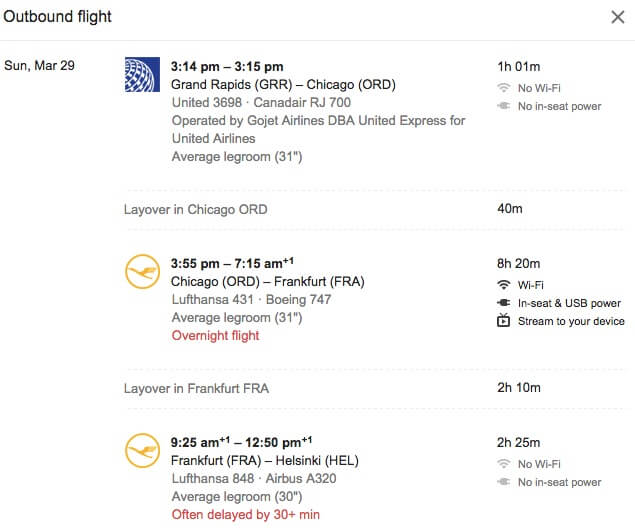 The newly released Google Flight Search option has been appreciated by many and recently, it has come up with another fantastic change, which, undoubtedly, is a great thing for a majority of my blogger friends, as you can read in the title above!
As you'll type the information of your desired flight, Google will show complete information about the suggested Airlines, even that the flight has a Wi-Fi outlet or not, seems cool, isn't it?
Google recently partnered with a prominent flight-rating service, Routehappy, to bring all the details in a brief manner for their audience, so that flights can be easily traced and tickets can be instantly booked online! Routehappy also gives an average legroom estimate for each flight, so you'll know right away whether it's worth fighting for the exit row, says The Verge!
Here's what it has to say:
"The researches and verifies flight amenities by aircraft, cabin, schedule, and route on a constant basis from hundreds of disparate sources."
This agreement signed between Google And Routehappy extends to countries worldwide and covers flights from every Airlines network and to varied Geographical Areas!