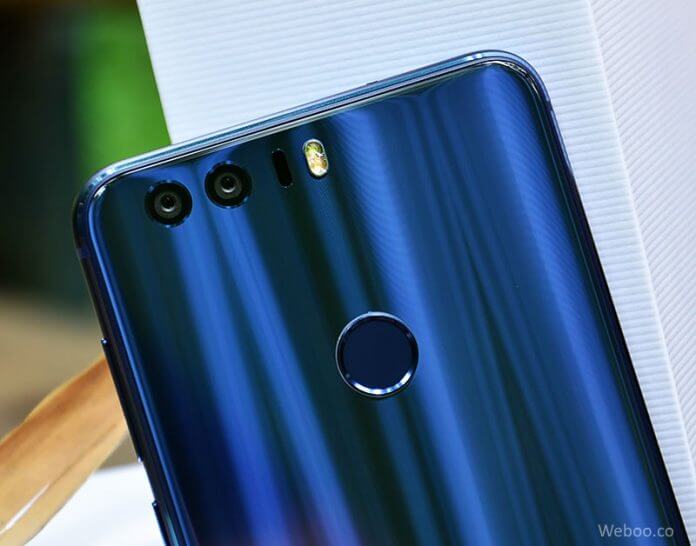 So Huawei unveiled it's newest glossy piece of smartphone in the Indian market, the Honor 8, and it's pretty much the younger brother of the Huawei P9, which we saw about a month back in India. And it would surely be a tough run for Huawei (or I may say Honor) to keep this one on the shelves considering it's price tag, but this is everything you need to know about this newest piece of tech from Huawei.
So at the very first glance, this looks like a flagship, a glass back with a dual camera setup coupled with a fingerprint scanner, it'll surely drive your attention, but sports specifications, ahmm, which won't really make it one. You get a 5.2-inch 1080p display giving about 423ppi. It runs on the Kirin 950 chipset with Android 6.0 Marshmallow and eUI 4.1.
You have a dual 12MP camera setup on the back of it with laser auto-focus and dualflash. You also get an 8MP front-facing shooter, both of which are supposed to take some real crisp shots. And..yup, there is a headphone jack, just in case you thought of it. You get 4GB RAM with 32GB and 64GB of storage variants which can be further expanded up to 256GB.
There's also a non-removable 3000mAh battery and comes in several variants like Pearl White, Midnight Black, Sapphire Blue and Gold. Now all of this, sets up a pretty good offering for you, and giving out a final verdict on it at this point of time, but it seems kinda overpriced, considering one can get a much better experiences at this price point. But still, a beautiful glossy creation by Huawei!