Everyone's desire is to look as young as possible, including you! I have just come across a recently coded website that can detect your age and gender from an picture.
Sometimes the results will make you go unconscious, whereas sometimes hilariously weird!
It's very simple; click a selfie or choose one of your best photographs, upload it on the website, and within seconds you'll get the results.
And since it can analyze anyone's photo, you can compare yourself to your friends, family, and most importantly, your foes!
This website was also tried by me and my mom, and the results were truly hilarious! Something, which made my mother fly and the air and made me say, "GOSH…I WANNA DIE". Check out why!
First my mom tried it, and here's what happened:
P.S. Mom, I love you!
And then it was my turn, and the results were…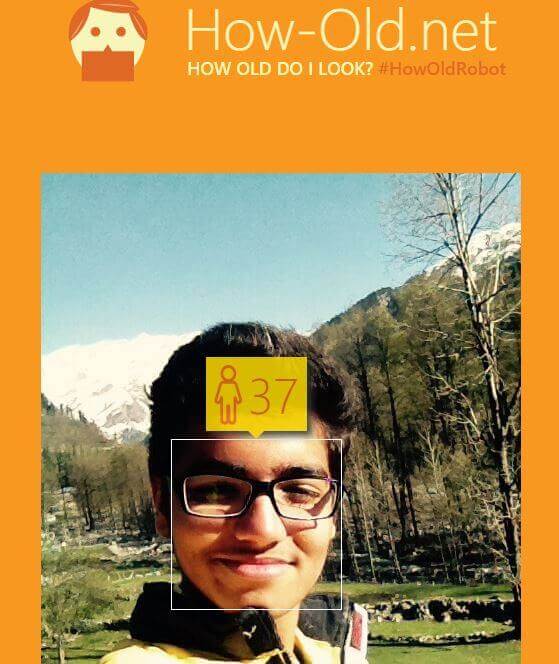 From which angle do I look 37 years old!!!
And just if the website tells the wrong age of somebody, like of mine and my mom, it comes with an apology as, "Sorry if we didn't quite get the age and gender right – we are still improving this feature."
The site was first decided to be only a test project. Microsoft said that the 50 emails they sent to the officials easily managed it to go viral all across the tech world.
"Within a few hours, over 35,000 users had hit the page from all over the world (about 29k of them from Turkey, as it turned out – apparently there were a bunch of tweets from Turkey mentioning this page)," says Corom and Santosh, two members of Microsoft's machine learning group.