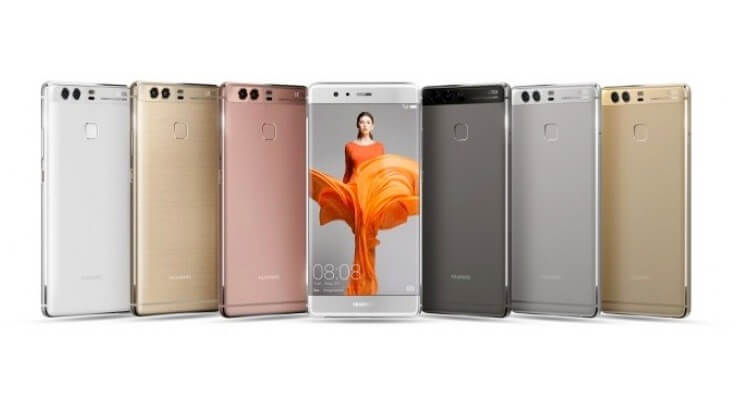 Huawei today in a launch event in India, announced their new flagships, which are P9 and the P9 Plus, which seem promising and can be a game changer in some of the aspects, especially a BIG thanks to the Dual Lens Camera.
As we've been seeing in a several group launches nowadays, like the OPPO F1 and the F1 Plus, take an example of 6s and 6s Plus, just the same, we had the Huawei P9 and P9 Plus. So let's just talk about the P9 up here.
The Huawei P9 comes with a 5.2-inch of FullHD display with 1920×1080 pixels of resolution which offer 423 ppi. It runs on a 2.5 gigs of Octa-core 955 Kirin processor, and I do feel really excited regarding it, though we have been receiving mixed opinions regarding it.
And yes, 3GB RAM is what you're going to get in it, and it has also got a 4GB variant with 32GB and 64GB models of the Huawei P9. A major highlight of the Huawei P9 is it's camera, for it sports a 12MP of dual lens shooter by German optics specialist Leica one lens which promises colorful captures.
It rocks a 3000mAh battery, and yes, USB-Type C, it's here! Apart from that, it's connectivity options include 4G LTE, 3G, WiFi, Bluetooth and GPS.
The Huawei P9 is priced at €599 for 3GB/32GB version and €649 for the 4GB/64GB variant and will be available from 16th April in 29 countries.