2014 is gonna be harsh. 2014 is gonna be tough
This is what I heard from many of my fellow blogging mates when I asked them about Search Engine rankings in 2014. Though having a killer SEO strategy and quality content solve's every problem, one needs to work harder and harder this year, and you all can't regret it and when we are talking about high Google rankings, we just can't forget Social Media.
No matter how much people prefer Facebook or Twitter, my most preferred Social Network is Google+ and there is nothing wrong in that because it has proven to be the best. Today, I am presenting a killer strategy that helps to get quality backlinks and better Search Engine rankings in 2014.
Note: Before getting started with this magical trick, I would like to thank to Satish Kumar from SEOSiren.com who was the guy to launch in technique. Thanks a ton Mr. Kumar for giving birth to this Million-dollar technique!!!
Why Google+?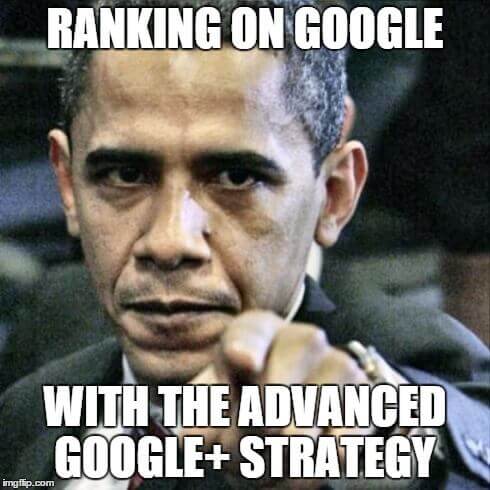 Other than the professional bloggers, there are many newbies, alike me, who don't know know that Google mostly finds content for its pages through Google+. If you are an active 'PLUSSER' (my own english :P) at Google+ and share your blog links with Attractive pictures, then most likely, the Google+ page will get indexed faster than the post link at your blog.
Checkout this superb trick by Iftekhar Ahmad to increase Google+ votes and traffic.
Also, before posting anything on your Google+ wall, be sure that your shares are worth to others. If your article goes viral on Google+, then you have 99% chance to see your post getting converted to do-follow post link by Google+.
The expert Google+ Strategy for 2014 to rank keywords well
Only by creating a Google+ profile and posting your blog links on it regularly will not make you a G+ star. For that, you gotta follow the steps I am going to list below and I am damn sure that after taking all these measure, you'll witness an instant growth in your blog's traffic, GUARANTEE!
Step 1: The first and the most recommended method to increase Google+ Profile authority is to add the dofollow Google+ link in your WordPress account. By this, I mean to add a rel=author tag in your Author bio as shown in the picture below.
Step 2: Write guests posts on other high authority blogs and grab a quality backlink to your Google+ profile instead of a backlink to your website. The reason why I am telling to go with a Google+ backlink is that many high authority blogs do not allow do follow backlinks to another blog in a post but they don't have any problem in giving backlink to a do follow Google+ profile backlink.
Step 3: Write quality comments on high-end blogs with commentluv enabled. Other than adding a luv to your latest blog post in that comment, you can add your Google+ Profile link with, again, the rel=author tag. Also, the reason why I didn't mentioned it above was that, guest posting is more effective than blog commenting in this case. You can understand well with the example given below.
Step 4: in order for better search engine results and well-ranked keywords, a strong Google+ profile is 'MUST'. Now, the questions raising in your minds would be how can one make its Google+ network strong. Well guys, for this you can use two methods:
Method 1: Add as much people to your Google+ profile as possible
Yes guys, and I am saying this from my personal experience. You'll get as much Better Google rankings as much people your add to your Google+ network. Whenever you'll open the Google+ homepage, in the center itself it'll show people, mostly related to your business (i.e. blogging) and from there itself, you can add officials to your network because you'll only get good search engine rankings when plenty of people will see and share your posts and it will happen only when you have much people in your network.
Method 2: Join communities related to your niche
And this is the second method to be a Google+ star!! Though I don't follow this method regularly, I have seen many bloggers and webmsters becoming successful with it. Once you have joined a community with plenty of members and posts and started posting interesting ontent on it regularly, within no time you'll see a kickass boost in your Google+ network and search traffic. In order to join communities, you have to go to the navigation pane in the left side of your Google+ profile and there select communities.
From there, you can join your favorite communities and remember, there is no restrictions in this.
How to use Google+ for Keyword linking
It is very simple and effective to add Link in the relevant keyword/keywords in Google+. To do so, you just have to go to the navigation pane > profile > about and there, you have to edit your description. It'll show something like this:
Will Google penalize you for Over optimizing a keyword on Google+
Though Google will not penalize you for creating a limited amount of Backlinks from Google+ since it not considered as a spam but acting like a bot on a similar keyword will surely be harmful for your blog.