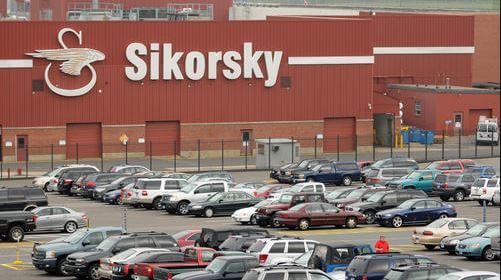 Delhi: India is likely to sign up a $1 Billion deal for Sikorsky Aircraft's S-70B Sea Hawk helicopters at a 16-aircraft tender, as per 2 sources related to this matter.
The final decision is expected to come on Friday, on our honorable Prime Minister, Narendra Modi's visit to USA. Not only the S-70B Sea Hawk, but many other different helicopters' deals, for the Indian Military force, are likely to be signed by India, which worth over $2.5 Billion. Now, I can just say that the money is being invested the right way!
Though, the Potential helicopter order was declined by the company. The U.S. weapon makers are very much interested to know whether Modi fulfills his promise of improving strategic relationships with U.S. or not. The U.S. Weapon making industries are very excited about such a big opportunity in India, but at the same time, know that such huge deals are negotiated longer than being signed.
BAE Systems Plc, a unit of U.S. is also gonna talk to Indian government about the expected sales of M777 towed 155mm howitzer artillery pieces (around 145 sets to be placed), that totally worth $885 million.
Senior manager for aerospace and defense at the U.S.-India Business Council lobby group, Rahul Madhavan, said:
"Modi government appeared to be embracing the Defense Trade and Technology Initiative (DTTI), which aims to increase collaboration on 17 specific defense projects."
The NH90 helicopter of Europe NH Industries, owned by both; Eurocopter and AgustaWestland, was competing for the same contract, as given to Sikorsky.
"India's selection of the S-70B helicopter represents a major strategic win for Sikorsky in an important growth market, and positions us well for future opportunities," said Mick Maurer, president of Sikorsky.