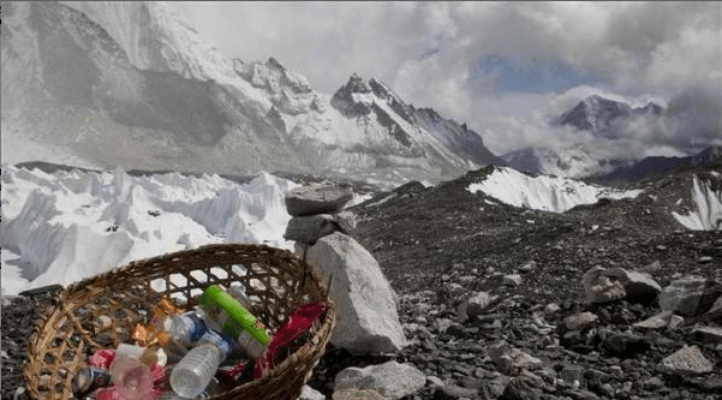 A team of mountain climbers, comprising of 34 members are all set to climb Mount Everest to take 'Swachh Bharat Abhiyan' in a much serious way!
As per a Daily Mail report, the team will set off for the journey on 4th April, which marks the golden jubilee of the first Indian conquest of Mt Everest, aiming to clean the Everest slopes and bring down at least 4,000 kg of non-biodegradable waste to the base camp.
Following this, some other groups will carry out the garbage from the base camps. "This is a very ambitious mission. The team will be split into two groups. One group will attempt to climb Mount Everest while the second will set out to scale Mount Lahotse, the fourth highest peak in the world. The team members will also participate in the extreme high-altitude marathon in the Himalayas," according to Indian Army sources.
Over the past 50 years, world's highest point has been dumped with a lot of biowaste like toxic cylinders, cans, packets and machine equipments.
Here's what Major Ranveer Singh Jamval said to Daily Mail:
"Sadly, Mount Everest is now also called the world's highest junkyard… We will target the mountaineering waste from Camp 1 (19,695 feet) to the summit (29,028 feet). Apart from our own haversacks weighing 10 kg each, we intend to bring in another 10 kg each on the trip."
An eco-everest expedition started in 2008 by Dawa Steven Sherpa has been successful in bringing down 15,000 kgs of garbage. However, no figures are yet available to indicate the amount of garbage that still exists.