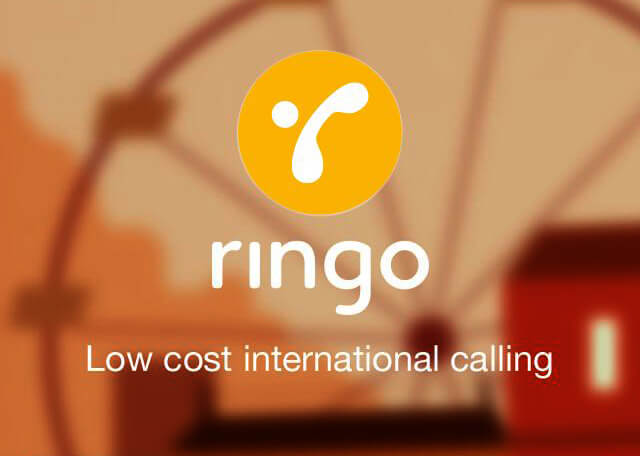 Can you simply expect making international calls from your phone? Man…these high priced rate imposed on international calls restrict us from even thinking about it. On the other hand, we can use free internet services like Skype, Google Hangouts and Viber that helps us connect with our relatives internationally but the disadvantage with all this is that they require Wi-Fi connection to operate.
You can use these VoIP apps when travelling overseas as well and make significant savings for both domestic and international calls. But it's a very common condition when one doesn't have a Wi-Fi hotspot in their device and their 3G/4G services aren't worth using. Obviously, you just can't make free calls any more, but I've recently come up with a solution that solved the issue from it's route.
Here, I present to you Ringo, an alternative to international calls medium but, it doesn't require internet connection! It does so by cleverly converting your request to dial an international number into a local number. When you make an overseas call through Ringo, it will dial to a local number in India. At the other end, it will dial to the desired number and these two calls will make an internal connection. The process is transliterate and will take a few seconds to initiate fully.
The voice quality is good and automatically writes down all the international contacts in your smartphone. Also when open a contact inside Ringo, it will show their current local time and this little detail does help save a trip to Google. Here's a chart comparing the voice calling rates (cents/min) for all popular resources. Ringo not only allows you make international phone calls without 3G or WiFi but it is cost-effective too.
Skype
Viber
Ringo
Callback
Ringo
Wifi
Google
Hangouts
USA
2.3
1.9
1.2
0.2
Free
India
1.5
2.2
1.9
0.9
1.0
UK
2.3
5.9
1.4
0.4
3.0
Russia
2.3
7.9
12.5
11.6
12
Brazil
3
19
3.6
2.6
6.0
China
2
1.3
1.6
0.6
1.0
Singapore
2.3
1.9
1.4
0.4
2.0