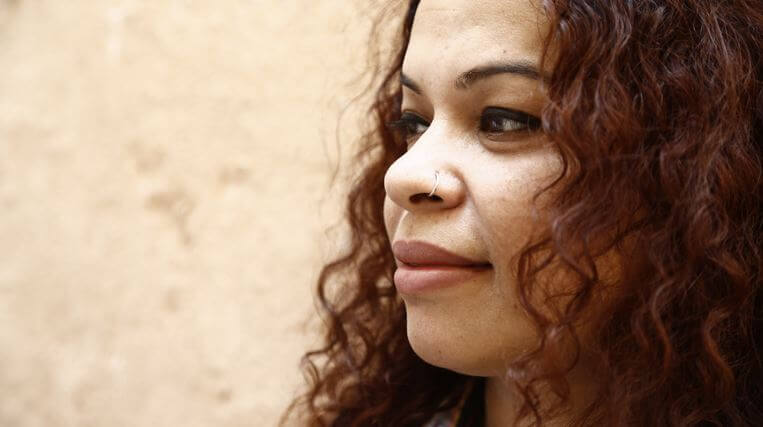 Seriously? I mean, such incidents simply leave me speechless. Where are our senses going? Instead of supporting the victims of such a vicious incident, we're considering them inferior? If this is how it goes on, we definitely don't have the right to say ourselves humans.
Recently, Youth Ki Awaaz published an interview with that woman. The woman, who had first sentenced to such a deadly crime and then, considered minority.
*BEEPS* (people like those restaurant's officials), read this out and provoke a bit of sense in your mind!
The survivor of a gruesome, heinous act in 2012, the perpetrators of which haven't been brought to justice yet, Suzette Jordan was once again reminded of the fact that she was still the 'Park Street Rape Victim' by the management of a popular watering hole, Ginger, in the heart of South Kolkata, where she and her fiancé were denied entry. All because she was a victim of rape.

When I mention the incident to her, she answers crisply.

"Yes, this happened on Saturday. I went out for dinner with my fiancé to Ginger, where, to my rude surprise, I was denied entry. On being asked for the reason, the manager brusquely replied in a loud, offending voice that they would not allow the Park Street Rape victim to enter the restaurant. There were diners waiting to get it, a few others who had come out for a smoke and a few other people who had no idea who I was. The moment the manager uttered these words, everyone started staring at me. To them, I wasn't a usual woman who had come out with her fiancé to dinner any-more. I was once again a rape victim. This was the first time since the incident that someone had publicly accosted and humiliated me. There was not a tiny hint of remorse on the derisive face that called me the Park Street Rape victim."

What was equally appalling was the fact that not one person in the queue raised their voices in support of her. She recounts storming out of the place and immediately placing a call to a friend in the media. When a female news reporter arrived at the scene, she bore the brunt of abuses hurled to her by a different person in charge. This was caught on camera and later telecast on the news channel.

What disappointed her most was the fact that no one stood up along with her when she protested.

"I thought that after Satyamev Jayate (where she appeared on one of the episodes on sexual abuse and harassment), people would be more sensitized towards the issue of sexual harassment and rape and the taboo surrounding it would erode. Evidently, I was wrong. There are still certain people in the society who derive sadistic pleasure in humiliating the victims of rape."

She ploughs on about the need to stand up to these elements.

"When such cretins try to pull me down with their deriding attitude, they are in for a surprise. I am a fighter and always have been. I make sure that they don't get away with it."

And make sure she does. She has already filed an FIR against the manager of Ginger at the Kalighat Police Station earlier today, and has vowed to bring the man to justice.

When I suggest about hoping that being on the losing side is perhaps the only way some sense can be knocked into people's heads, she lets out a clear confident laugh and agrees with me.

It is then that it struck me. Suzette Jordan is not a woman who's going to take abuse and humiliation lying down. She's going to give it her all to ensure that justice prevails. The ghosts of 2012 still lurk inside her somewhere, but she seems to have tamed them and harnessed that negative energy into helping other survivors who have still not come out of their shell and desperately need some help.

Ever since she came out in the public eye in 2013, Suzette has been tirelessly involved with many organizations that deal with rape and sexual assault, and has been constantly inspiring survivors to confront their horror and lead a normal life. She stresses on the fact that it is her duty to do so.

"From the time that I have come out and revealed my identity to the world in 2013, I have realized that I have the responsibility to help other victims who haven't been able to stand up for themselves. If I can set an example for women, especially young women, who are too afraid to come out, maybe they will have the courage to face their fears and come out in the world with their heads held high.

I am very grateful for the support I have had from my family, close friends and confidantes, and some friends in the media who have stood with me through thick and thin. I know having someone cover your back means a lot. So, I hope these women who are too afraid can see me as a support to face their fears and that's how we change things, one step at a time."
This interview was originally published on YouthKiAwaaz.com. P.S. I am extremely sorry to say that Suzette Jordan (the victim) has passed away due to multiple organ failure.