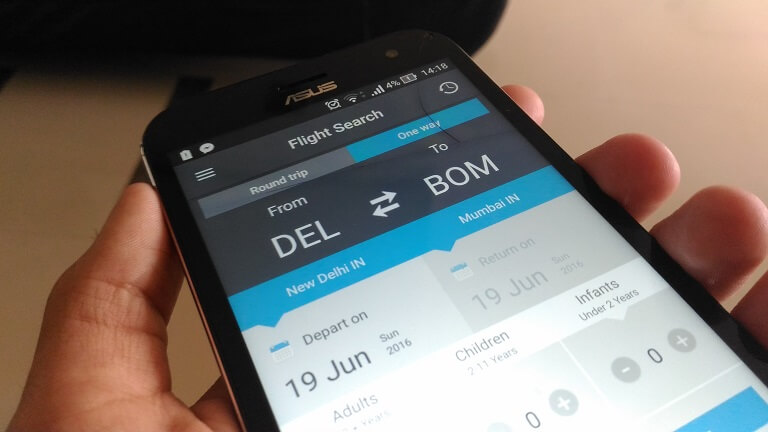 Now we all know IRCTC, yeah yeah, that very site which has cramped and irritated all of us all lot over the past years, now which has come up with an Air app of it's own which allows people to book flight tickets across India at a much reasonable price.
Flyers have to download the IRCTC Android-based mobile app — IRCTC Air — from Google Playstore, and they have to just SWIPE and SHUFFLE, SELECT and BOOK. A user's existing login details can be used to access this app, so all those existing users (including me) you guys need not worry.
A maximum of 9 passengers can be booked on a certain PNR with a price of Rs. 10 per PNR. Normal Air Travel websites' per person charges vary from Rs. 150-200 with high cancellation costs too, however, IRCTC's Air Mobile App offers really low cancellation charges.
If the payment is made via the credit card on the IRCTC Air Mobile app, then it charges only 1.8% of the total amount, ahh, that's quite low! You can book domestic and international flights on both LCCs (low cost carriers) and FSCs (full service carriers). Also, your ticket cancellation amount is refunded within 30 days.
You get a bunch of features along with this app. Your past travel history can be easily retrieved and you can book LTC Flight tickets for holidays. You get various options to make payments on this app and you also get 24/7 customer support, well, this thing is kinda hard to believe!