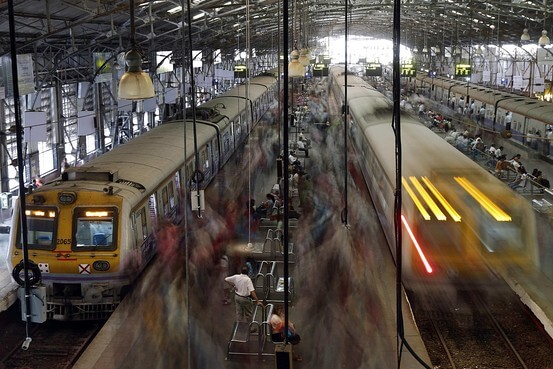 It seems IRCTC has a new role-model, and that's none other than Flipkart!
In an effort to contain ballooning loses from low passenger fares on trains, Indian officials are now planning to have a new e-commerce push inspired by the nation's biggest online marketplace by sales, Flipkart.
The plan involves aggressively selling ad space on the railways' e-ticketing site as well as listing its online division on the stock exchange.
"We are trying to exploit the site. Our growth will come from there. We have been asked by the government to grow like Flipkart," chairman and managing director AK Manocha told ET.
IRCTC also said that they are planning to hire a consultant to assist them and increasing its valuation. It will be the first step to a public listing. "The government aims to monetize railway assets. IRCTC has begun speaking to consultancies. For now, it's only evaluating and seeing how much it can extract, if it goes for an initial public offering (IPO)," said a source.
As compared to other e-commerce brands in India, IRCTC stand in contrast to them! Flipkart, the country's largest e-tailer, is valued at close to $11 billion even as it continues to post losses after six years of operations. IRCTC sells e-tickets worth Rs. 20,000 crore every year, compared with Flipkart's gross merchandise sales of about Rs. 25,000 crore.
Prime Minister Narendra's Modi's government, too, balked from raising fares in this year's railway budget, fearing heat from opposition parties and widespread public retaliation.
Here's what he said:
"Mr. Dutta expects Indian Railways as a whole to post its highest-ever net profit, at 850 million rupees, for the year that ends March 31. "E-commerce has had a big role to play."
The major reason why they are planning to take this step is to majorly increase their targeted audience. It has sold one online banner to Amazon, which will contribute about Rs. 18 crore to revenue every year and another 15 banners will be sold at different prices, likely to bring in Rs. 80 crore.
Customers who visit IRCTC would be interested in hotels, tourism. They can scale up on hotel and cab aggregation. They can increase their focus on food offerings. There is no limit on what IRCTC can do," he added.
Via The Wall Street Journal, TOI, and ITVoir.