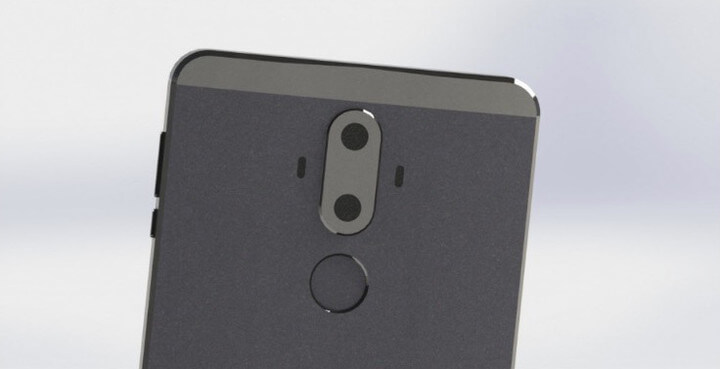 Now first of them all, we had the Huawei P9 officially launched in India, and it was a great device, from top to bottom. Then after, we had the Honor 8, which was again a pretty good design. But apart from everything great that they offer, the most significant similarity in them was the dual camera setup, of course, P9 shines great with the Leica.
The latest press renders shows us that Huawei's next flagship, the Mate 9 will also sport a dual camera setup and not only that, but a complete metal body too! It's predecessor, the Mate 8 was a great device from top to bottom, and this one is hoped to be even better, of course it is going to be!
Now looking at the renders, this one seems to be one hell of a good-looking device, in my opinion, and it won't really be a game changer, considering the fact that Huawei is not in a habit of putting in something different in their phones, it'll be nice to see this one. Now you get laser autofocus along with a pretty good-looking fingerprint scanner, so that's great.
Anyways I'll leave it here, and I'm gonna wrap up my imaginations over it, and then roll them out once anything is official, but till then, goodbye!
Via PhoneRadar