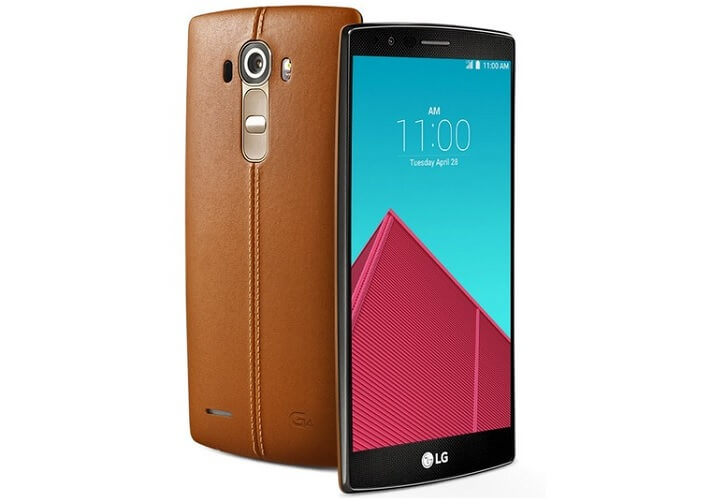 Aiming to multiply it's mobile share in the Indian Market, LG has recently released new flagship smartphone in the Indian market; LG G4 at a price of Rs. 51,000, expensive, isn't it? The device is packed with a 5.5-inch IPS Quantum display, 1.8GHz Qualcomm Snapdragon 808 hexa-core processor, and 3GB of RAM!
Speaking about it's storage capacity, it frankly is packed up with the biggest storage packs I've ever come across; 32GB of Internal Storage which can be expanded by the MicroSD card by 2TB! LG G4 also features 16-Megapixels rear camera and 8-MP front-facing camera along with a removable 3000 mAh battery. The device runs on flagship and is priced at Rs 51,000! The price tag and all it's features were listed in a launch event in Mumbai, India.
Interestingly, this will be a Dual SIM smartphone with Dual standby, and it will be 4G capable, for all the Indian 4G bands. The company is expecting to sell over 100,000 units of the device in India. It will hit the domestic market with different colour variants like Metallic Gray, Ceramic White, Shiny Gold, Black Leather, Brown Leather, Red Leather, Sky Blue Leather, Beige Leather, Yellow Leather.
The flagship weighs 155 grams and is powered by Dual SIM and Dual-LTE support!