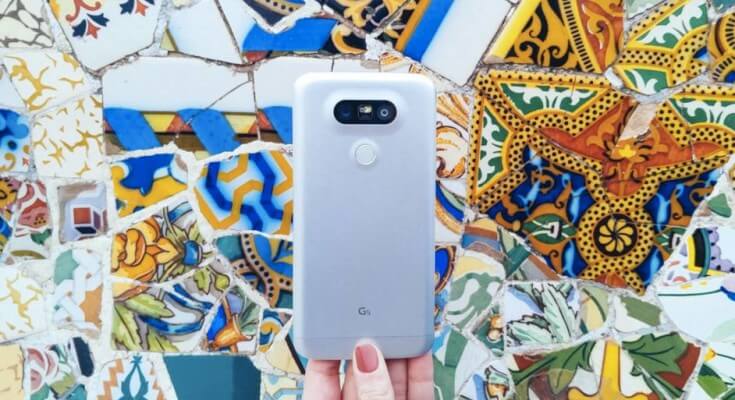 After being speculated about the hundred times, we finally now have it, the LG G5. Quite frankly known as the 'ugly smartphone, apart from having one of the weirdest design I'd ever come across, this flagship powers with some really, really cool features!
This one is the mainstream modular flagship!
LG G5 Specifications
Display: 5.3-inch LCD Display with 2560 x 1440 pixels of resolution
Battery: 2,800 mAh battery with 23 hours of standby
Camera: 20MP Rear Camera with Sony Sensors on the back side, with an 8MP Front-facing camera with Fingerprint sensor
Processor: Qualcomm Snapdragon 820 SoC chipset
Storage: 4GB RAM with 64GB Internal Storage that can be expanded up to 256GB.
The special thing in the G5 is it's add-ons.
The first add-on is a camera grip, the LG Cam Plus. It adds 1,100mAh battery and hardware controls – a hardware shutter key, a video button, zoom dial. Then there's a Bang & Olufsen DAC for even better audio quality. LG will open the standard for third-party manufacturers to create even more add-ons.
The device sports a 5.3-inch of LCD display with great, powerful resolutions, bagged at 2560 x 1440 pixels that translates to 554ppi. Apart from this, there is something quite unique to be noticed in it. It has got a display that is always on, which means, a part of it is always on!
The volume buttons for the device are on the right side with it's Fingerprint sensors just below the rear camera. The device's storage capacity is 4GB RAM with 64GB expandable storage. The device is powered by the most popular Qualcomm Snapdragon 820 processor with 2.1 GHz. Overall, everything is just up to the mark, exceptionals are it's design and it's battery.
It powers a very poor battery of just 2,800 mAh battery, something which we didn't expect from LG. But anyways, except that, the device is just rocking!