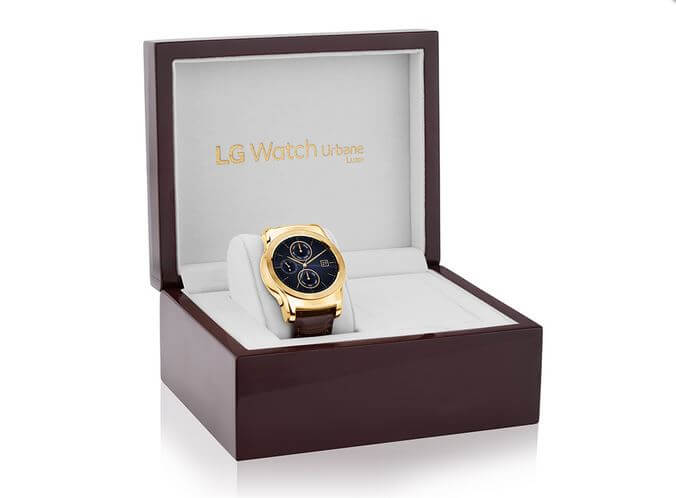 LG's most loved android wear watch, the Urban, recently got a gold variant in it's collection. The newly added golden variant, namely the Urban Luxe is a limited edition announced in the IFA 2015. This limited edition piece is made in collaboration with REEDS Jewelers and is adorned in an unspeakable 23-Karat Gold.
For now, LG is releasing only 500 of these, each priced at $1200 as a trail. Each of these smartwatch has got a serial number engraved in them of authenticity and will go on sale/pre-order later in September.
Some basic specs of this new device include:
1.2GHz Qualcomm Snapdragon 400 processor
1.3 inch plastic OLED display (320×320, 245ppi)
512MB LPDDR2 / 4GB eMMC
9 axes (Gyro / Acceleration / Compass), pressure sensors, heart rate sensors
IP67 Certification waterproof
410 mAh battery
The only difference in the gold variant and the standard watch is the design. The features are entirely same. When asked about this new launch, Chris Yie, vice president for LG said:
"Wearable devices shouldn't be thought of as an extension of one's smartphone but an extension of oneself," "This blending of craftsmanship and technology is a natural evolution of the smartwatch, which is becoming more of a lifestyle accessory than a piece of hardware. We think this is a good direction for wearables and we want to encourage this transformation."
As I said, this will be showcased at IFA 2015, and if you are going to Berlin for this event, make sure to have a look at this!