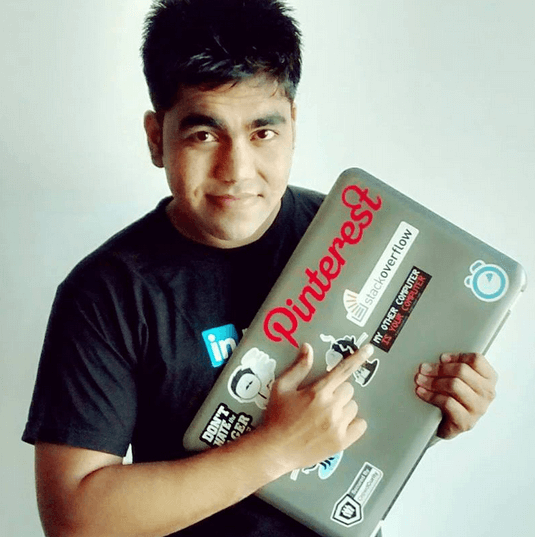 Another thing that seems fantasy, but as always, is true!
Manish is currently studying at the final year of Computer Science in Meerut and was always fascinated with Vulnerabilities. This boy has, by now, created bugs for this world's biggest websites like Microsoft, Facebook, Dropbox, Shopify, and many others and has also achieved awards for it.
Manish story began from Bhagalpur, Bihar, where he pursued his primary studies. He came across computer and its wonder when he was in 3rd standard. However, he came across his talent when he started off with engineering studies.
When studying as an engineer, he started reading magazines, which introduced him to the world of Hacking. One of his friends was blogging at MSN, and was the time he got his first opportunity, to introduce a vulnerability for Microsoft, and this is how his journey began!
Manish was awarded $100 by Asana for detecting a click jack vulnerability. At the same time, one of his mates discovered a vulnerability in Facebook through which he earned $5000! As you've read yet, Manish was inspired by many people before reaching the topmost point of success and here too, his friend inspired him and then, the boy started for more issues and finally, found another.
The vulnerability was about messages and notes which allowed users to send messages to any Facebook profile using the compose page of the new mobile site.
Not only Facebook or Asana, Manish also discovered an XSS vulnerability for Shopify (P.S. – What is XSS? :P) and notified the company. However, the hack was rejected by the officials. It was then, when Manish posted some real information about the attack through Shopify's forum. Other than Facebook, Asana or Shopify, he was also hired by Dropbox as a security manager.
It's quite sad for me to write that Manish's father didn't have enough money to pay Manish's engineering fee. So, he borrowed Rs. 25,000 from a shop he used to part-time at. Also, when the amount wasn't enough, he submitted loan application to a bank. However, thinking Manish as a kid, they didn't take any action. However, Manish's dedication and will forced them to support the needy.
Today, Manish has successfully pursued engineering education and has started his own startup. Also, he'd get offers from many national/multinational co-operations for security mechanisms!