Writing has always been a great pleasure to me. Writing and reading have been the cure, most often to the displeasures of my life, writing has been my best friend, and thus, there isn't anything that I have in my mind and which I doesn't write. Well, there's someone just like me in the blogosphere too! A traveller, a geek, a fun-living guy, and most importantly, one of the most fantastic writers I've come across, Ryan Biddulph.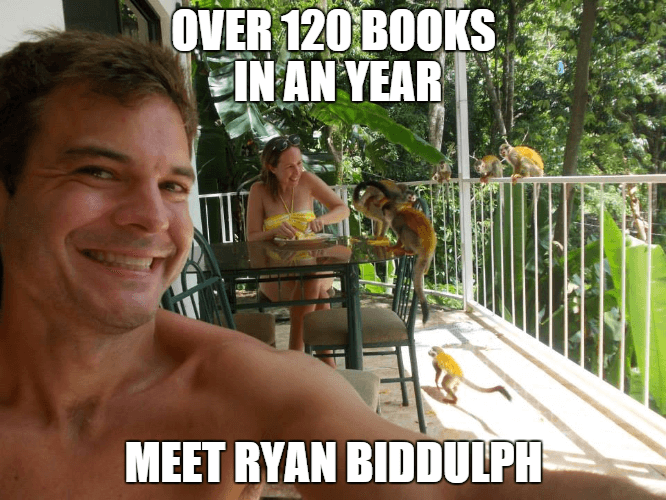 Ryan has been an experienced entrepreneur, podcaster, blogger, an author who doesn't stop! Back in August 2014, Ryan wrote his first book, well actually an eBook where the things he write are completely unique, where he present the ways online lifestyle has evolved in his 5 year experience. He Blogs at www.BloggingFromParadise.com, where he shares his journey of travelling the world and learning some of the most valuable lessons of boosting money and living a lavish and a paradise lifestyle. Seriously, he's a champ!
Getting a bit personal about his life, Ryan is an ex-fired security guard who got the perfect way of chasing his dreams and following his passion. This guy is not only an avid writer but is someone who can't live without travelling!
He has travelled all across the world and speaking in true terms, he earns money blogging about and in his travel paradise, and he travels of the money he earns of it…I hope you understood it?? 😛
He has been one of those people who've inspired me to blog, I grew up reading his articles and books, and I truly love you for that. Even, Ryan started off his own podcast sessions where he shares some very personal tips of a lavish paradise lifestyle.
Resources for Ryan Biddulph