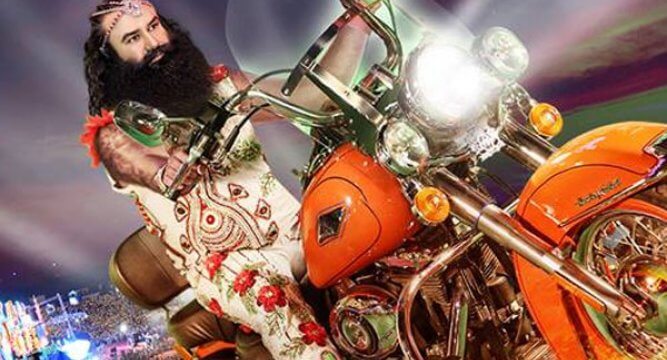 Gurmeet Ram Rahim Singh's debut bollywood film, MSG (Messenger Of God) has create a lot of buzz in the Bollywood regarding its Box Office collection. By now the film has collected 91 crores at the box office and moving on to the hundred crore milestone, beating out some of the very popular releases this month like Shamitabh, Roy And Badlapur.
The shocking thing here is that, such a film which wasn't expected to reach the people well, achieved such a remarkable score. I mean, I film By a saint, Of a saint, and by a saint, is simply the thing I won't give a damn for! But on the other hand, you just can't regret that India is the BIGGEST country in terms of Religious Devotees.
Many people have also said that these box office figures of MSG are wrong, whereas many of the online media sites stated that the film has earned up to 500 crore INR and is still growing…HOW STUPID! I can assure Indians aren't that stupid.
So coming back to the point, is superstitious things what India likes? Is the film, which didn't even get approval from the censor board what India like? NO, especially I! As far as I have heard from the ones who've already seen it, it's all about superstition and encouragement given to it.
Well, I am not speaking against anyone of your beliefs or superstitions, but I'm just presenting what I personally feel of them! AND I'M CLEARING IT NOW!
Superstitions are stupidity!
And I'm dead sure majority of who are reading this post would agree with it. I belief in God, and it's a fact that God has given nobody the strength or ability to predict what's gonna happen next and that to solution to it. This is what films like PK and OMG had to share with the people.
What is a film, a normal show of 3 hours which is prepared to entertain audience, which, may, sometime, teach us an important lesson. I'm not against those guys who liked the film, but speaking honestly, as per me, SUCH FILSM DOESN'T MAKE ANY SENSE!
Do let me know what you guys think about this film, ' Smart or Senseless'.