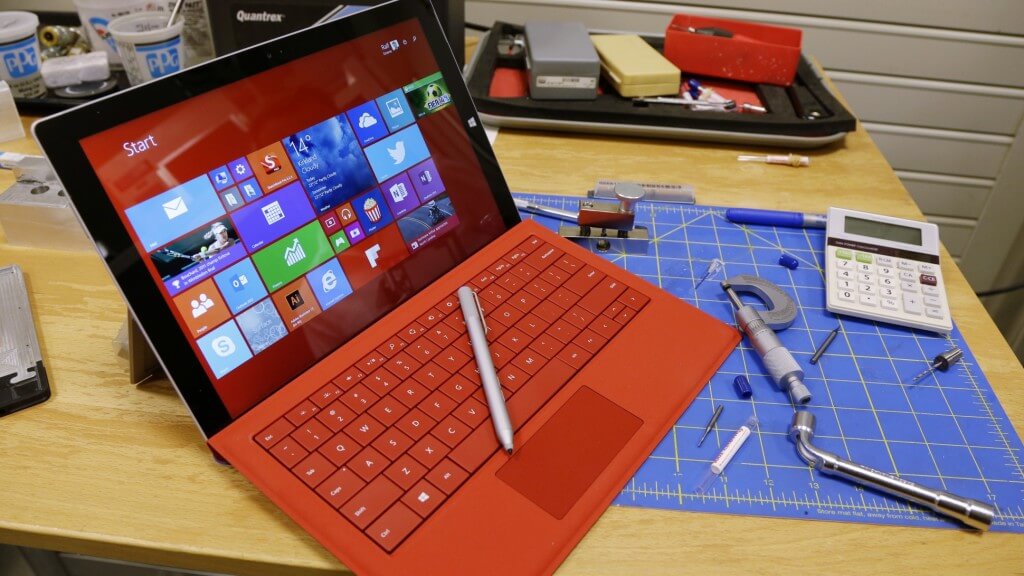 With Microsoft aiming to dominate the market with their constant launch, they've finally unveiled the sleek and beautiful Surface Pro 4, alongside with a 13-inch Surface book. Well, this new device has driven me all out of excitement and I just can't wait for it, and that'll be the same case with you after you watch the video below!
The device is coming with numerous features you just won't imagine. Starting off with that fingerprint sensor just below the keyboard to that 8.4mm thick body, with a 12.3 PixelSense display, this device comes with all of it.
Some other key features for it include:
1024 levels of pressure
Laptop-style keyboard, now made more easy to type with springs and light covers on all keys
40% larger Mouse
The 6th Gen Intel Core Processor
Storage capacity varied from 16GB to 1TB
Immersive front-facing audio system
8 Megapixels rear camera and 5 MP front-facing camera
And yes, it is foldable to make writing more easy!
WOW! Great specifications; great looks; great storage capacity; all at $899. Tempting, right? Will soon update you with the release date of this device. Hey, in case you're looking out for the Surface book, have a look at this:
https://www.youtube.com/watch?v=XVfOe5mFbAE