It seems it has become the time every company have decided to cut-short the prices of the unique smartwatches. A few months back, the Motorola 360 watch faced a price cut of $70 on Amazon. And on the other hand, Google is too planning to bring out their smartwatch at a discounted rate of $180.
And now, it's Moto 360 again, facing a price cut of $50 in India, leaving it now to be only of R 12,999. The normal leather strap version will be available for Rs 12,999 whereas the metal band watch is stocked at Rs 14,999. This discount is imposed on all Moto 360 variants, and currently, you can buy them only on Flipkart at the discounted rate.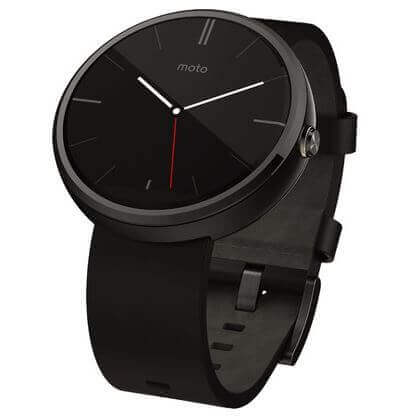 The Moto 360 has got a 1.65 inch display, covered with Gorilla Glass. The water-proof watch can run only on Android OS and gives timely updates based on the location like weather, traffic, time, reminders, etc.
The 4 GB of internal storage and 512 MB RAM have made the smartwatch a remarkable device only at Rs 12,999. The smartwatch has got a pedometer which tracks to number of steps it's user have taken in a day and it's optical heart rate monitor makes it even more smarter!